Morning coffee with my dad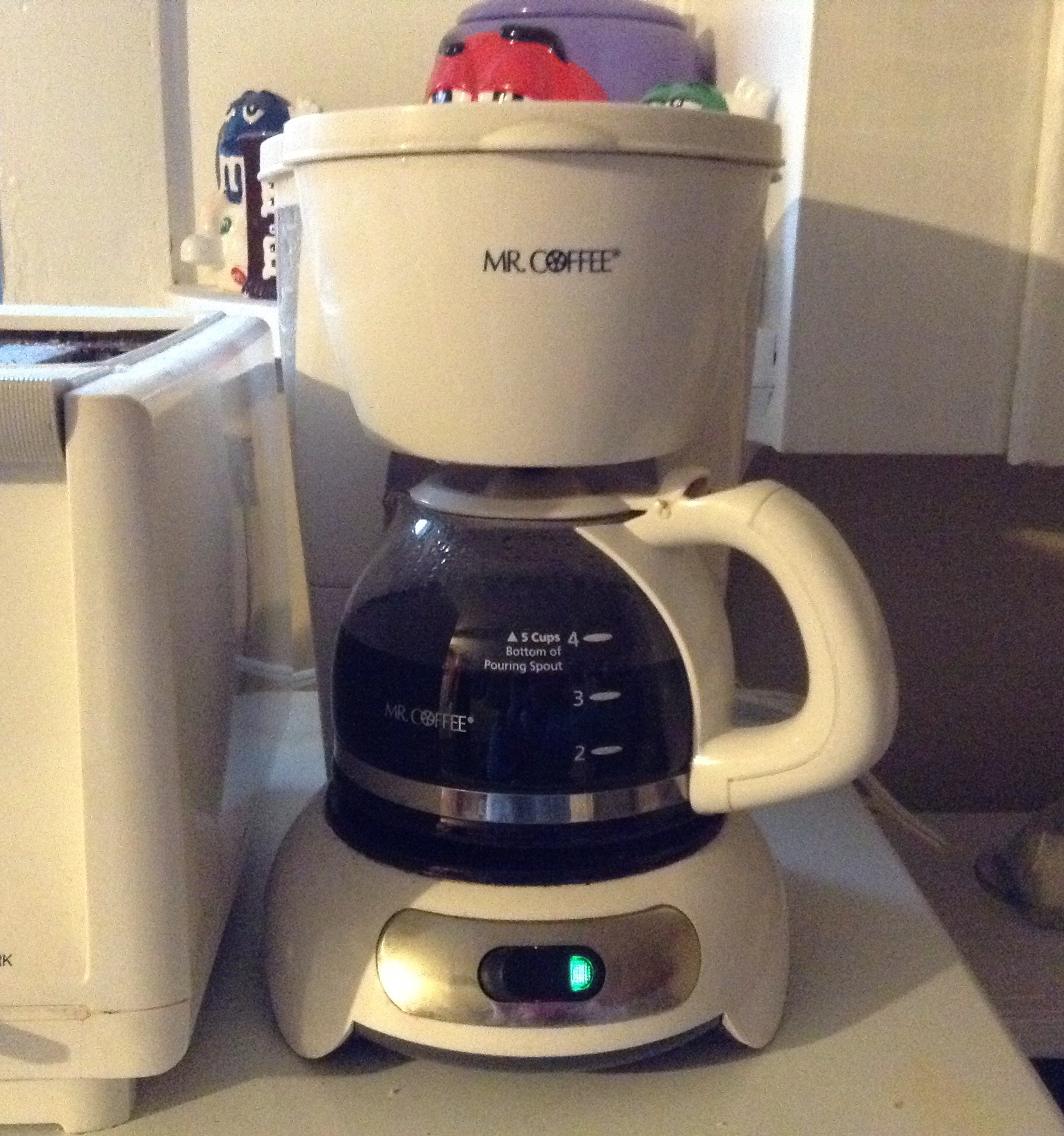 United States
9 responses

• United States
7 Apr 16
So nice that you get to talk with your Dad over coffee! I am sure your parent-teacher conferences will go really well. I am amazed our son earned a B.S. in Economics and an MBA in finance/marketing since I used to dread those parent-teacher conferences since his grades were not what they should have been. Grew up to be a smart man though, so all is well.

• United States
8 Apr 16
My children are so much smarter then I was. They get way better grades then I do. My daughter got highest honors. She is in 6th grade. She has a 94.4 average so far this 3rd quarter. My son got very good marks as well. If his was graded the same he would probably have gotten honor roll.

•
7 Apr 16
I always look forward to coffee time with my parents.

• United States
7 Apr 16
I have one sister but she nor my mother drinks coffee. I started drinking it about 5 years ago. I can tell you with all the sugar and stuff I put in over the years it has effected my health. I wish I had never started drinking it but I was so tired all the time. I have had two mugs of coffee today. I love it so much so I hate when I run out but I only like to have just that much a day or I won't sleep well and will feel to jittery.

•
7 Apr 16
@shaggin
Same here. Now, I only limit it to 3 mugs a day. I need it since I work at night. For days that I'm not working, one mug is enough.

• United States
7 Apr 16
@rina110383
That makes sense. On days that I have a nap I only drink one mug. It isn't very often anymore that I take naps. I am trying to be active online until the end of the school year because then I won't be on much at all during the summer.


• Zamboanga City, Philippines
7 Apr 16
Enjoy your bonding time with your dad. :) I'm really not that close with my dad and so we really don't spend time together. Treasure moment like that. :) Congrats on being a good parent. :)

• United States
7 Apr 16
My father and I did not get a long at all when I was a kid. I was closer to my mother. When I got older and moved out on my own I started getting along with my father better then my mom. It is still that way now. I don't really go out of my way to see people. I tend to keep to myself most of the time so although they live right across the street I do not see them as much as people expect.

• Zamboanga City, Philippines
8 Apr 16
@shaggin
I am also really not that close to my neighbor. I rarely go outside to mingle with them. I guess I prefer to stay at home or with school friends. :) I guess there will be a time that I will be close to my dad. Hahaha. :)


• India
7 Apr 16
@shaggin
It is nice that your dad is coming ,As the kids will be at home your dad can have a good get together with his grand children. Will your dad be staying overnight?

• United States
7 Apr 16
Nope my children were at school when he came over to have coffee with me and visit. He stayed for around an hour maybe. This post was short because he walked in while I was writing it. I wasn't sure when I started writing it what time he was coming.

• India
11 Apr 16
@shaggin
You did have coffee and was able to spend time with him.

• United States
7 Apr 16
that is good to hear about the kids. It should be nice to have coffee with your dad too

• United States
9 Apr 16
I cannot wait until their last report card to see what their final grade is for the year. My daughter is hoping to make highest honest for the 4th quarter as well. We will have so much fun this summer. I hope to see my dad again soon and maybe we can do coffee again :)

• Malaysia
8 Apr 16
That's good. It's really rewarding for a mother to have kids who are doing well. Enjoy your coffee date with your dad!



• United States
8 Apr 16
I really am thankful that they are so smart and doing so well and behaving at school. My sons only problem right now is that he talks to much at school. I was the exact same way I talked nonstop. I just could not stop even when I would get in trouble and get detention. I would talk through detention too lol.

• Malaysia
10 Apr 16
@shaggin
I guess that's totally fine! I remember my primary school teachers always told my parents that I am a good girl, results or behaviors are good, but I talked too much.

I think it's totally fine, as I am still a good person and I am still doing well.

• Philippines
8 Apr 16
good for you because you still have your father. I act as my son's father too when he has problems.


• Philippines
9 Apr 16
@shaggin
and it is also better for you because you still have both your parents. now, my son always shares his cup of coffee with me, which I prepare for breakfast. it is good to talk about some personal stuff over a cup of coffee.

• Toccoa, Georgia
11 Apr 16
I hope you two had a lovely visit and that is great your kids are doing well in school.

• United States
18 Apr 16
We did have a nice visit. I haven't seen him much lately. I haven't really left my house though. I am not up to really talking to anyone right now. My father is having a lot of problems in his life too it seems like everyone around me is suffering right now.