What's up?!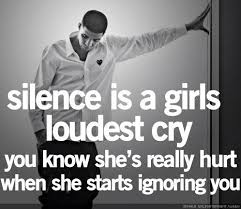 Wausau, Wisconsin
April 7, 2016 7:41pm CST
So I am sitting here watching WWE and talking to a friend on Facebook otherwise I am bored. Tomorrow I have Dean's teacher earlier now but I know it isn't going to be a long meeting. I will do a writing challenge tomorrow because I am still thinking of a challenge to write yet. Sorry peeps.

Any ideas out there for one? I can't wait to use my new shape up shoes I just got today. I am excited. Even got a new carrying case. i have to find something to eat yet since my husband and son ate already. Lucky lol. Post more later. Maybe a challenge if I can think of one.




5 responses

• United States
8 Apr 16
I actually caught almost all of Smackdown tonight lol. I don't watch it weekly, unlike Raw, but if there's nothing else on, I like to tune in. They're replaying the Hall of Fame too, but I'm watching Full House. No need to apologize about the challenges. You post them when you can; you're not obligated to post 'em daily.

• Wausau, Wisconsin
8 Apr 16
The Hall of Fame I tried watching was just pieces of it, and I am watching Tammy instead.

• United States
8 Apr 16
@carebear29
Your comment almost confused me, but you mean the movie Tammy lol.



• Preston, England
8 Apr 16
thinking of a challenge is a challenge in itself

• Wausau, Wisconsin
8 Apr 16

• Garden Grove, California
8 Apr 16
love yo ur c hallenges so bring it on

• Manila, Philippines
8 Apr 16
Good to know that you still have the time to chat your Facebook friends.