Zebra~nisims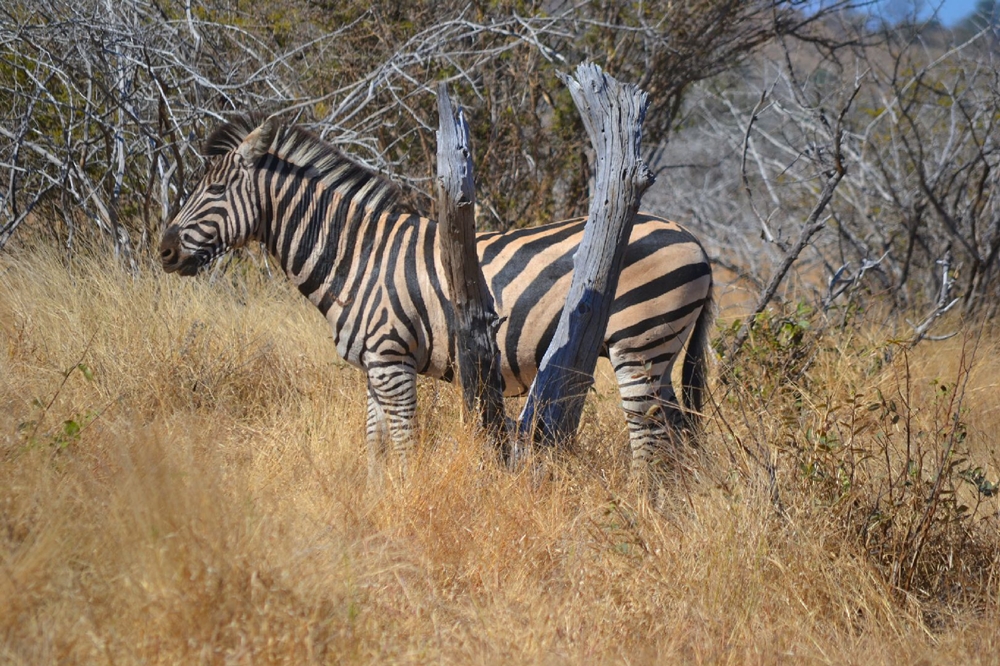 South Africa
April 8, 2016 7:01am CST
"There's no limit to how much you'll know, depending how far beyond zebra you go." ~ Dr. Seuss The photo of the Zebra in the Kruger National Park and by the way, not the New York Zoo, was taken from our family album . . . . ooops, I mean our Family Photograph Album! So on this very wet, rainy, Friday in most parts of the Southern African plains, I urge you to be challenged to BE Different; if its not black stripes, let it be white stripes! Q: What did the blonde name her pet zebra? A: Spot!
9 responses

• Preston, England
8 Apr 16
A lovely well captured photo of a horse in pyjamas

• Preston, England
8 Apr 16
@Inlemay
very cloudy but not raining here at the moment

• Manchester, England
8 Apr 16
@arthurchappell
Obviously one of the nocturnal varieties Arthur since it is wearing them during the daytime.


• Centralia, Missouri
9 Apr 16
naw, just a white horse that rolled over some black painted lines, totally!

• Centralia, Missouri
9 Apr 16

• South Africa
10 Apr 16

• Bunbury, Australia
8 Apr 16
Our friend had a Dalmatian dog which Vince and I used to call 'Stripes'. We thought it was funny.

• Bunbury, Australia
9 Apr 16
@Inlemay
The first time they put a warm raincoat on the dog she was mortified and wouldn't look at anyone. Later she became really fond of it. She was a great dog. I'm sure she forgave us for calling her Stripes.


• United States
8 Apr 16
many folks think i'm diff'rent 'nough, some're e'en appalled't such :) perhaps fer me to be diff'rent i'd need to be more proper?? sigh... cute lil joke :D

• Dollard-Des-Ormeaux, Quebec
8 Apr 16
Like your quote, and your joke. Nice picture of a zebra in its natural habitat.

• Manchester, England
8 Apr 16
It can be quite deceiving to think that the stripes could constitute a level of camouflage, but I understand that it blends into bush and tall grasses very well. Of course if you had a pet zebra that kept walking past you, you would soon be as dizzy as the proverbial blonde. I assume the reference to New York Zoo was for my benefit.

• Los Angeles, California
8 Apr 16
I thought that was a football referee.

• United States
11 Apr 16
Zebras have such a lovely pattern.