Bathrooms Of 'Choice'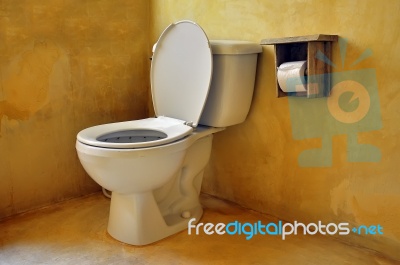 United States
April 8, 2016 10:27pm CST
Well here goes. I am going to write 2 scenarios (one for Men and one for women) after which I want to know what you think about the situation and how you would feel about it. Women: You go into a bathroom and a person follows you in. They are dressed as and appear to be female. When you begin using the facilities you discover that this person is not the same gender as you. While the stalls may be closed the shower areas are not and you find yourself in a 'situation' where you would both be taking a shower in the same area. What do you do? Men: You go into a bathroom with another male who proceeds to use the urinal by 'squatting' which reveals they are not male after all. While they have all the outward characteristics of a male when it came to use of the facilities they presented as female. Like the women in the above scenario you end up in a 'situation' where you would both be taking a shower in the same open area shower. What do you do? To put a caveat on that now picture your child in the same situation. What should they do? Would it make a difference if you found out that the person was a child molestor or rapist?
9 responses

• Bunbury, Australia
9 Apr 16
Hasn't Bruce Springsteen just cancelled a concert in North Carolina in protest against anti-LGBTI bathroom laws?

• Bunbury, Australia
10 Apr 16
@TheHorse
It was the toilet issue I'm sure. I can see it could be a problem in some circumstances. I don't think it's an issue here yet.

• United States
9 Apr 16
I wouldn't shower in front of anyone in a public place....male or female.

• United States
9 Apr 16
@Tampa_girl7
That is a good point. Too bad children are exposed to this potential problem in schools after Gym class.

• United States
9 Apr 16
@TheHorse
when we were camping in Italy the showers were not designated for male or female. I was 14 at the time and it freaked me out. The stalls were open and my mom, grandma ,sister and I held up a sheet for each other. The people just laughed at us.

• Walnut Creek, California
9 Apr 16
@Tampa_girl7
I suppose prudish Americans is better than brutish Americans.


• United States
9 Apr 16
I went into the women's restroom in the public library in a major city. Two guys, dressed as women, followed me in. There are no words to describe how terrifying that was. I have rights, too. It's this simple: guys, if you wanna be a woman, get rid of your "man part." Otherwise, go into the bathroom with the urinal in it.

• United States
9 Apr 16
@TheHorse
I think he had a 'Lorna Bobbitt' procedure done but with anesthesia and medical staff!












• United States
9 Apr 16
@TheHorse
Isn't this already happening in some places in California?

• Daytona Beach, Florida
9 Apr 16
@Berniezeitler
Tough choices to make. Personally I think that soon they will need to have three types of bathrooms at all facilities. Ladies or Women, Men and Transgender or Who Knows What


• Walnut Creek, California
9 Apr 16
@Berniezeitler
Which part? I'm really not sure. We don't have many trannies here in the East Bay, though we do have many weirdos.


• Centralia, Missouri
9 Apr 16
this is why I feel there needs to be single person rooms, or rooms set up for "all genders", to avoid the surprise of someone looking one way and turning up another.


• Canada
9 Apr 16
I have used public bathroom facilities that were unisex - men using the urinals while women were coming and going in the same area - and I have used both toilet and bathing facilities in a communal setting with both men and women, some of whom were transgender. I have never feared for my safety in those situations, nor felt my privacy was being invaded. And yes, absolutely, I'd feel safe bringing my children into those same settings. Why assume that a person is a child molester or rapist, just because they are different from you? We went through this decades ago with gay men being excluded from working or volunteering with children because it was assumed they were all pedophiles (most of whom identify as straight, BTW.) Do we have to go through this with transgender folks too? Haven't we learned our lesson? If a rapist wants to use a public washroom as a place to hunt his prey, he doesn't need to dress up like a woman to do it. We have to get over our hangups with body parts and natural bodily functions.This stuff actually makes both us and our children more vulnerable to the very, very few predators that are out there.

• United States
9 Apr 16
@Ruby3881
I only asked the question. However since you brought it up... When a person goes into a communal bathroom they know what the situation is. If you go into a bathroom with a 'designation' on it do you have the right to expect it to be as designated? I did not assume that the people were child molesters, only that it makes it easier for the molester. Same thing with the rapist. Many places have 3 bathrooms or individual bathrooms now. For instance Walmart has a Men's Room, Women's Room and a Family Room (which allows for the door to be locked for privacy).


• Roseburg, Oregon
9 Apr 16
I would walk out and not use the bathroom at all.


• United States
9 Apr 16
@jstory07
That would be me! I'd rather 'soil' my clothes than be exposed!

• Philippines
9 Apr 16
I got your point and you have a point there. I do not think I would want to be put in whichever situation. I am not against anyone whatever gender they have, I just do not like the scenario whatever case would it would be in whichever bathroom. It can also be used by bad people to their advantage, dressing up as man or woman to harass or molest other people be it man or woman is inside the bathroom.