Cruiser Ship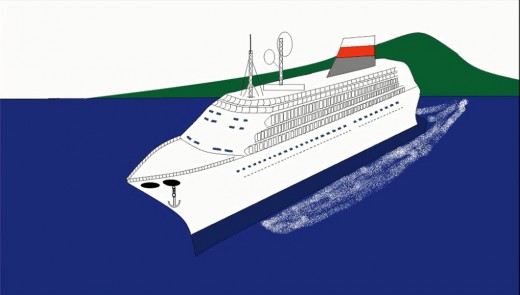 Ciudad De Mexico, Mexico
April 9, 2016 10:04am CST
Being on board a cruiser ship and spend my money there while having fun and practicing languages has been one of my dreams. I would like to get on a cruiser and travel the Caribean while stopping and taking tours of the ports in different countries. I know that being on a cruiser as a tourist is more for rich people, However, the things one can do and learn from this experience is one of things that I wish I can do before my time is over in this planet. One of the things that I would take is my telescope. Being on open see would allow me to watch the starry sky like I never watched it before! Have you ever been on a cruise ship? How was your experience and what kinds of installations and entertainment can you find on a cruiser?
3 responses

• United States
9 Apr 16
No I have never been on a cruise but would love to. The closest thing to cruise was a ferry ride (very wild and windy sea) across the Irish Sea. I turned green from sea sick



• Ciudad De Mexico, Mexico
9 Apr 16
I have also traveled on a ferry boat from Mazatlan to La Paz, Mexico. It was a 17 hours travel during the night; Just sufficient time for sleep.


• United States
9 Apr 16
@quantum2020
That is a long ferry ride omg

The one I was on was only around 3 hrs.

• Ciudad De Mexico, Mexico
9 Apr 16
@TiarasOceanView
The following morning I was able to see a gray whale jump a few distance from the boat.



• United Kingdom
9 Apr 16
I've cruised many times, and it's not just for rich people. That may have been the case many years ago, but it's a lot more affordable these days. There is all sorts of entertainment on the ships, or you can be quiet round the pool if you'd rather. You will never be bored. I hope you manage to go on a cruise one day.


• United Kingdom
9 Apr 16
@quantum2020
There are certainly shops on board, but you would hardly need to buy snacks - there's food available practically 24/7. You have to pay for internet on board and as it's expensive I never bother. You can always find free wifi when you go ashore.

• Ciudad De Mexico, Mexico
9 Apr 16
@jaboUK
Excellent! One can not live without internet these days!


• Sri Lanka
9 Apr 16
I haven't. My goal is to travel the world.

• Ciudad De Mexico, Mexico
9 Apr 16
Traveling and taking pictures is one of my future goals. Beginning saving coins from now will make it possible!