I Love French!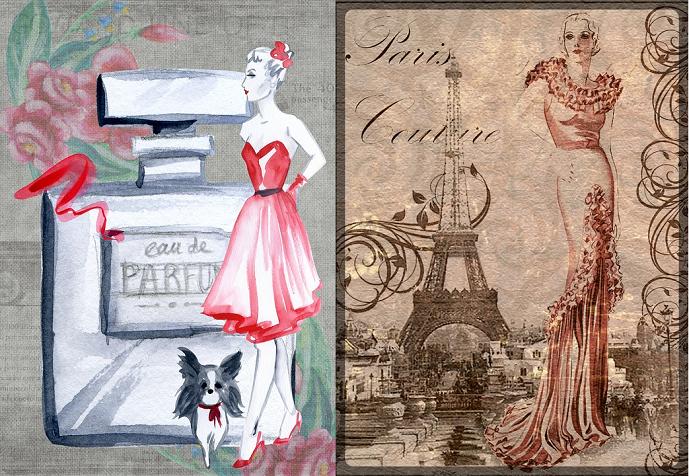 Austin, Texas
April 9, 2016 11:40am CST
English is my native tongue. In elementary school, we were taught Spanish. It wasn't optional. It was required. But when I got to high school, the foreign language courses offered were Spanish, French and Latin. No need to take Spanish. About a third of the student body was Cuban and they spoke Spanish all the time. You could learn it just by listening. The smart kids took Latin. You know. The ones that were going to doctors. I seized the opportunity and took 3 years of French.
Loved every minute of it!
Unfortunately, I've forgotten a lot because there was never regular opportunities to converse with anyone who spoke the language. Found a cool Tumblr blog that shares one French word a day. It's a nice reminder. Glad I took the class in high school. Love the sound of French words. So romantic. The French language even makes RAP sound good!



French is the… — 2nd most studied language — 5th most spoken language — 2nd working language in most organizations — 4th language of the Internet
5 responses


• Austin, Texas
9 Apr 16
Italian is also a cool language. Yes. You can PM me any time.

• Canada
9 Apr 16
There is also the free app DuoLingo, that helps people learn another language. They have a lot of options and a really fun learning system. If you want to learn, check it out!

• Austin, Texas
10 Apr 16


• Austin, Texas
9 Apr 16
Yes! I took French in the 70s. Many years have passed. In Miami, Florida, there were lots of Haitians. But they spoke Patois (Patwa or Patwah) or what we called "broken French". Over the years I got out of practice. It is wonderful that you can find all kinds of way to practice the language via the Internet.


• Austin, Texas
16 Apr 16
On my first day of French class the teacher introduced herself and said those were the last English words we would hear from that point forward. We either had to figure out what she was saying or flunk the class. Oh yes! I remember her well.

• Johannesburg, South Africa
16 Apr 16
@cmoneyspinner
That can't have been easy in the beginning, but it sounds like a good way to learn. Maybe I'd still remember some French if we'd been taught that way. I went to what was supposed to be a good school, but looking back I'm most unimpressed with the way many things were done.

• Austin, Texas
16 Apr 16
@Gina145
- Looking back. When it comes to good schools I do believe the high school I attended could have been used as "model" for educators. It was a private school for girls and the teachers were good at their job! To this day I appreciate all of them, what they taught and how they taught me. Not just the academics. They really did prepare me for life.



• Austin, Texas
9 Apr 16
Also found a site that supplies a Latin word per day. Good to know but it didn't get me very excited.


• United States
9 Apr 16
@cmoneyspinner
Latin never did excite me and I remember no words in Latin any longer.


• Canada
9 Apr 16
I had no idea you were a Francophile, Treathyl! Anytime you feel like practising, just let me know friend


• Austin, Texas
10 Apr 16
Merci beaucoup.


The other reason I was happy to take French in high school was because Canada is our next door neighbor. Thought it would be practical to know, in case I ever ran into any French-speaking Canadians.


• Canada
10 Apr 16
@cmoneyspinner
it certainly would! There are a lot of Québécois who visit Florida, and a surprising number of Francophones living in Western Canada.I imagine there are probably a lot of those who head down to visit your way, once in a while!

• Austin, Texas
12 Apr 16
@Ruby3881
- When I lived in Florida, yes. But here in Texas, I haven't come across many from Canada. From what I understand, the two U.S. states Canadians really like are California and Florida.
But don't quote me on that.