Are You A Nascar Fan?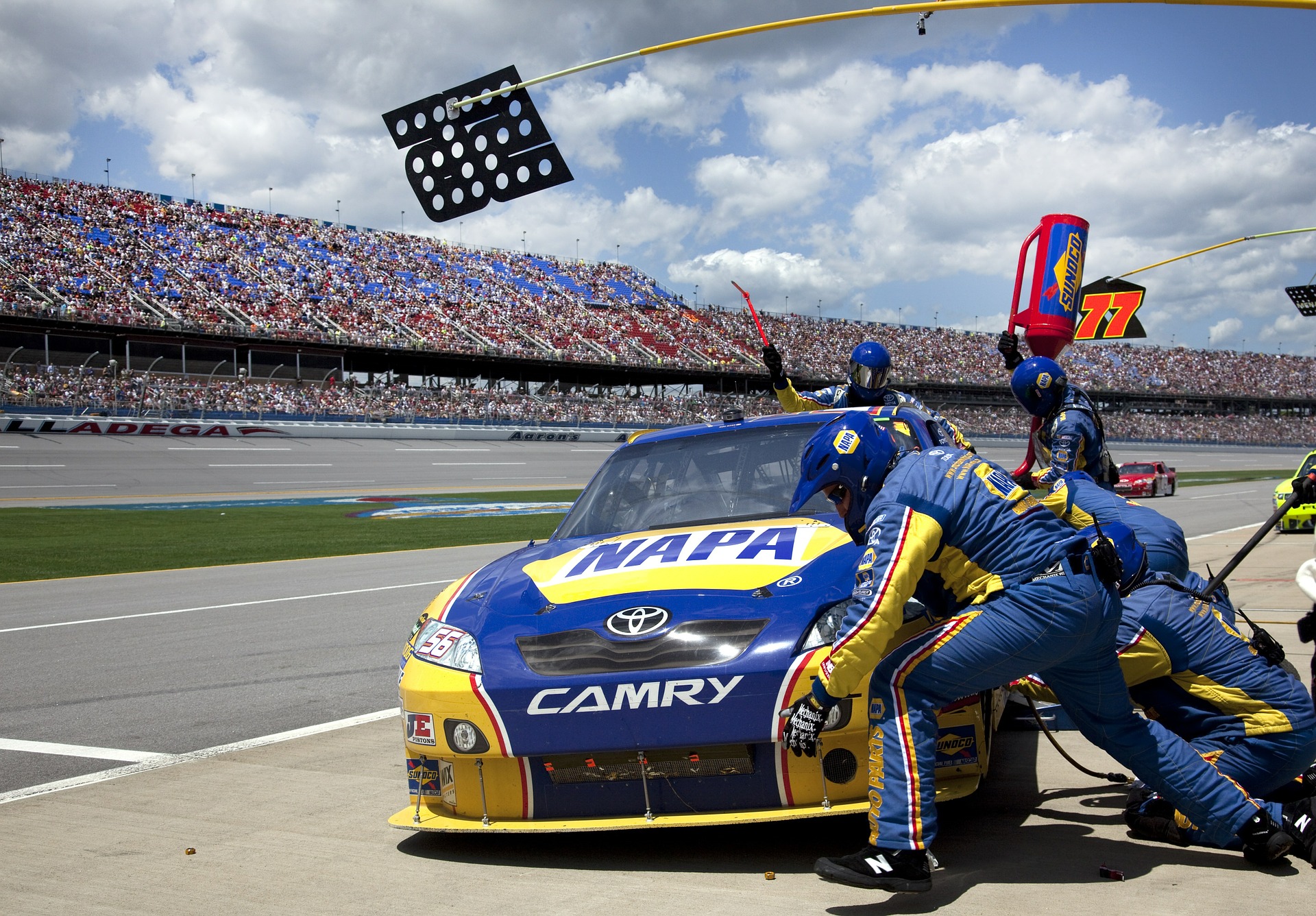 United States
April 9, 2016 12:46pm CST
"Welcome to Welcome A Friendly Place" That's on the town sign as you come into Welcome, North Carolina. I used to live about ten minutes from Welcome and I had a P.O. Box there. Even though my mailing address was Winston-Salem, the Welcome Post Office was closer to where I lived. I wonder how many people, who are NASCAR fans, know about the Richard Childress Racing Museum in Welcome, NC? It's a 47,000 square-foot facility that houses 25+ Number 3, GM Goodwrench Chevrolets that had been driven by Dale Earnhardt, Sr. The museum also has all sorts of NASCAR memorabilia, photographs, NASCAR Winston Cup championship banners and Winston Cup championship trophies. Sixteen video screens show key victories in RCR racing history. It's an amazing place to visit. There is also a section in the museum that houses a polar bear and other animals that have been preserved by a taxidermist. My grandson didn't particularly like that area. We also saw a very believable "PIT STOP" done right in front of us. We saw how quickly they could change the tires and refuel the vehicle in just a few minutes. It was very exciting. My grandson was delighted. We also saw the HUGE tractor-trailer with one of the NASCAR cars inside it. This tractor-trailer was INSIDE the museum. There is also a small gift shop. I'll have to see if I can find my pictures we took inside the museum and post them up on MyLot. If you ever get the chance, you should visit this fascinating museum. Picture by Pixabay

The RCR Museum is a 47,000-square-foot facility that encompasses the original No. 3 race shop built in 1986 and the original RCR Museum built in 1991.
5 responses

• United States
9 Apr 16
I live 10 minutes from the Talladega Race track, they also have a museum. Although I am a race fan I have never been inside and I have lived here most of my life.

• United States
9 Apr 16
You should go visit it at least one time. I had lived near Welcome for several years before I finally went and I really enjoyed it.

• Roseburg, Oregon
9 Apr 16
I now want to go to that museum.

• United States
10 Apr 16
You would enjoy it, I'm sure, especially if you are a NASCAR fan.

• Bunbury, Australia
10 Apr 16
I've been to motor museums but not one that is devoted to racing cars. I can imagine how thrilled your grandson would have been.

• United States
10 Apr 16
Yes, Dale Earnhardt, Sr. was quite a popular fellow in NASCAR racing. Tragically, he was killed, doing what he loved. To see so many of his cars that he raced and the PIT STOP demonstration was exciting for my grandson.

• Bunbury, Australia
12 Apr 16
@IreneVincent
I've seen coverage on TV of the pit stops. It's incredible how fast those guys are.

• United States
12 Apr 16
@JudyEv
Yes, it's amazing. Here, we have the Richmond International Raceway, not too far from where I live, just south of Richmond. It's located on the OLD Virginia State Fairgrounds. The Fair moved to another area North of Richmond, but the Raceway is a Big Deal here and people come from all over to watch the races. Traffic is a real problem during those weekends.


• Toccoa, Georgia
10 Apr 16
I am a big NASCAR fan and I have heard of the museum. I have not visited it but would love to sometime. I was a big fan of Jeff Gordon before he retired last season. Now I am rooting for the young guy who took his place in the number 24 car named Chase Elliot.

• United States
10 Apr 16
Hey, you are not that far from it, in Georgia. Toccoa is in that NE corner not far from the NC line. Of course, its still a few miles to Welcome. But, you could make a weekend out of it and visit Charlotte Raceway and maybe Rockingham while you're at it.


• Toccoa, Georgia
11 Apr 16
@IreneVincent
Yes, that is my plan one of these days. It is definitely on my bucket list.


• United States
10 Apr 16
I don't know how far you live from North Carolina, but this is a great NASCAR museum.

• United States
10 Apr 16
@IreneVincent
Tthat would be so much fun to see the NASCAR museum.