Help Does Anyone K now Real Name of @Pikefish?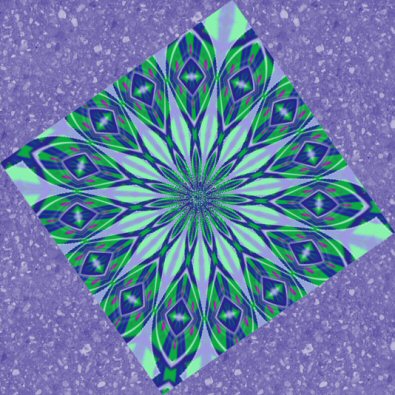 Garden Grove, California
April 9, 2016 3:21pm CST
I ask becase I think I saw on facebook that his and his wife are in the US and she is very ill, close to death. I hesitated to ask there I do know his first name is Steve? I did send my prayers but am not sure if its is our @Pikefish or another person? Any ideas would help as I cared ver ymuch for him and his family as a mylotter friend.
6 responses

•
9 Apr 16
He doesn't want his real name public, he uses this profile there Caractacus Potts
https://www.facebook.com/caractacus.potts.127?fref=ts

• Bhubaneswar, India
9 Apr 16
@JolietJake
Please tell me it is not about
p!kef!sh
as Ms Hatley mentioned Steve on her discussion and we havent seen him around for a while now.

•
9 Apr 16
@thesids
Yes it is p1kef1sh, his wife is in ICU


• Bhubaneswar, India
9 Apr 16
Oh no.

The recent news' about my friends here has made me feel all sad. First when I returned, it was sad news about Sid, writersedge.... then recently there was sad news about dear HWG and very recently, we were informed that MysD had a heart attack. And now i read this

Dear Ms Hatley, i join you in your prayers for hs wife. I am unsure about the username right now (as I mentioned on JolietJake's response) but still, I am with you in your prayers for his wife.

• Garden Grove, California
9 Apr 16
yes
@thesids
I was right its our pikey and Im in tears so sad. slly of me as I have not net any of you bu you are all close to my heart.

• Bhubaneswar, India
9 Apr 16
@Hatley
I do understand. I have always felt similar. Though we are miles and continents apart, MyLot has never been any less than an extended family to me, you and surely for many of us. Sending out prayers and good vibes for her good health.


• Garden Grove, California
10 Apr 16
I se nt more prayers yet sorry about thsi hope she will recover oddmy long comm,ent disappeared ob well sad t ime for Ms Diana too prayers for all my ill myters friends sad wept tears you all are my family

• United States
10 Apr 16
Oh my gosh! Well I know you got your answer here already - but oh I was wondering where he was and had no idea what had been going on with him. He is in my thoughts . . . I'll have to send him a message!!!!


• Garden Grove, California
10 Apr 16
hes here in the US on face book user name Caractacus Potts and he is really really worried about her shes critical

• United States
11 Apr 16
@Hatley
I sent him a PM here, but I don't think he'll get to myLot at this time. I hope "The Boss" is doing better - big hugs to the family!!


• Garden Grove, California
10 Apr 16
me to as she sounds so terribly ill I do hope she pullls through over the years I had got a kick out of how he called her he /Boss and he really really dotes on her too

• Jacksonville, Florida
10 Apr 16
I heard this on FB about his wife and I have also been praying for them. So very sad. =(

• Garden Grove, California
10 Apr 16
I feel so sorr y for him and her I pray and hope she recovers

• Roseburg, Oregon
9 Apr 16
I hope someone lets you know.

• Garden Grove, California
9 Apr 16
me tpo as Im so afraid he is the one on fave book whose wife is in ICU and critical

• Garden Grove, California
10 Apr 16
@Hatley
he is the one we knew here as p ikefish