This cat reminds me of some real people in my life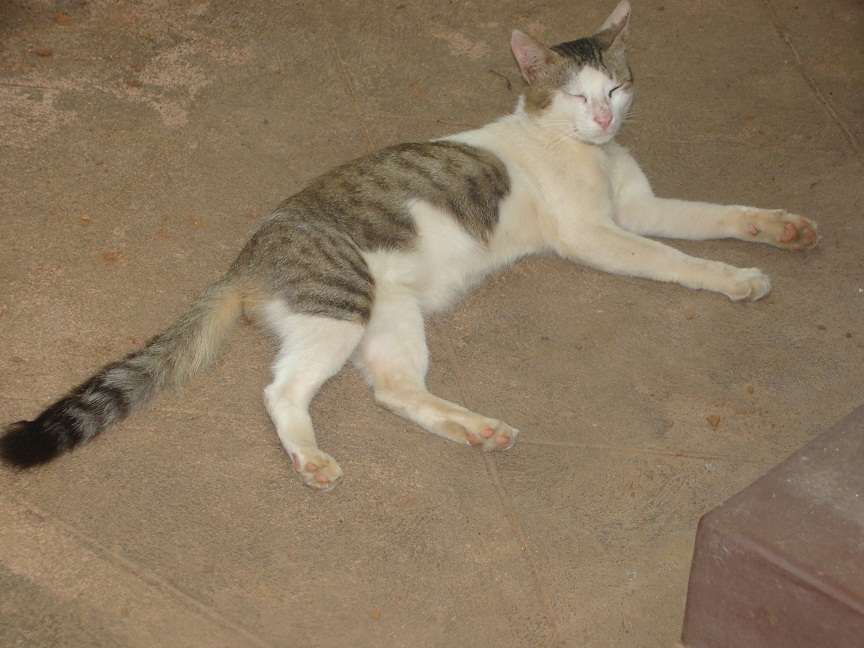 India
April 11, 2016 4:05am CST
I have already talked about this cat who never meows but just waits to be fed and that's it. I feel nice doing that although I get nothing in return not even a meow. I have such people in my life who exploit my interest in reaching out. They take what they get from me and that's it. I have taken this in my stride. Reacting would only mean that I will be deprived of the act of giving which I really enjoy. Do you stop giving when there is no gratitude?
4 responses

• India
11 Apr 16
Let's swap it with mine - who always meows whether fed or not. I don't enjoy much this act of giving. Only in case of animals would I subscribe to that. And cats don't even request.... they just order.

• India
11 Apr 16
We have had many cats before who came for their food but they were warm and friendly.

• India
11 Apr 16
@allknowing
Oh this was an abandoned kitten who always cried for her mother and never let us touch it. And refused milk unless it was lukewarm. Later the mother part was filled...

and now the cat is quite mature and self-dependent. Comes to us only for milk and patting. Or to meow on top voice. P.S. 'us' doesn't include me most times of the year.


• India
11 Apr 16
It is definitely better to give than receive and I am blessed to be in that position.


• Japan
11 Apr 16
I have heard that cats don't meow at each other but only to humans. Maybe she thinks you're a cat.