Tonic Water... The Glow In The Dark Beverage..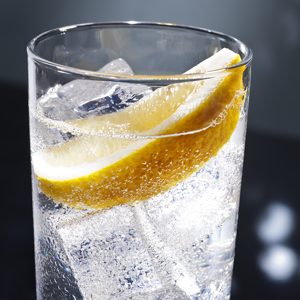 United States
April 11, 2016 8:59am CST
I read a discussion by @gudheart about using tonic water for leg cramps and spasms. I googled it for further information. Amidst all the information I found the following question and answer: "Q. Since quinine sulfate is no longer available for leg cramps, I wonder if there is any danger in drinking "tonic water" just for the flavor. Quinine is an ingredient, I believe. A. Although the FDA has banned the use of prescription quinine pills to treat leg cramps, the agency has not proposed eliminating tonic water from the market. If it did, a lot of people who enjoy gin and tonic might revolt. Readers aware of the quinine in tonic water have put it to use: "I have been drinking tonic water with quinine for about two months now, and my leg and foot cramps have disappeared completely." FDA banned quinine from use against leg cramps because sensitive people may develop a potentially deadly blood disorder in reaction to quinine. Although this complication is rare, it is extremely serious. One reader reported being hospitalized after drinking a 5-ounce glass of tonic water. She developed a terrible skin reaction and her blood platelets plummeted. She was told that in her case even a drop could be lethal." Please my friends, whatever you try be cautious. *be well* Oh I almost forgot. Why the title? If you google "tonic water glow" you will see lots of different uses to make things glow. I saw a baker once add tonic water to her cake frosting to make it glow. Amazing!
8 responses

• United States
11 Apr 16
I never heard of quinine for leg cramps but you are right when you say use caution.

• Canada
12 Apr 16
Its funny, the things that you will try before you check to see if it is harmful! I doubt that my mom knew either!!

• United States
11 Apr 16
Don't think that I've ever had tonic water before.

• Canada
12 Apr 16
Yes, it's very good with gin as Alfredo points out below.

• Canada
12 Apr 16
I actually love the taste of it and my used it take care of her leg cramps but now I want to try it with cake frosting to see what happens lol!

• United States
11 Apr 16
yes,I also told her that it has lot of sugar in it.the only time that I used it .Is my gin or

vodka tonic.

• Momence, Illinois
11 Apr 16
I don't think I have ever had tonic water. Really good informative post, thanks for sharing.



• Green Bay, Wisconsin
12 Apr 16
I'm glad you found it works. People do need to heed the cautions.