Warmed UP to 71Fahrenheit b ut Wi ndy Feels Cooler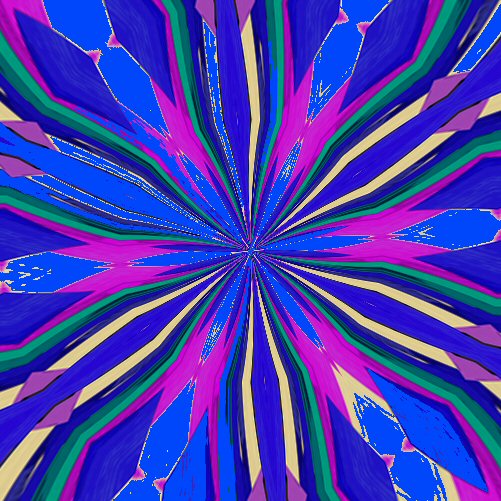 Garden Grove, California
April 11, 2016 3:57pm CST
A beautiful day here at that temperature but the wind makes it seem cooler to me. I should be out taking that walk b ut te wnd deters me too Im mylottingand trying to makea dent in my notifications if possiible. I do go dow at 3:thrty pm to get my blood sugar tested.Since they found out there are a whole lot of us diabetics they quit letting us do it our selves and do it for us.WE are; no allowed to have ourtestig equptment in our rooms. . They took mine. I fail to see why they made such a to do over us test i ng n our rooms as all diabetics learn to do this for themselves.The stupid talk about needles was ikn reference to lancets which are sure not needles. Needles can be used by druggies but we do not use needles. Lancets have no eyes and only a sadist could use it to hurt themselves just prick their skin the lancet has no eyes at all.Their fears are totally stupid beca use they have not even seen a lancet. Well my ranfor today. It seems to me that in order to run a retirement center right they need to know what we senors are like. Wha makes us tick,ourikes and dislikes .Maybe to do that the staff should n ot be kids under thirty but mature ad ults in their forties and fifties who have at least an inkling f what we really are like.
5 responses

• Garden Grove, California
12 Apr 16
no not really as before we were all do ing ou r own and it was making us late o meals

• Pensacola, Florida
11 Apr 16
Sounds like they are looking for additional charges to be able to charge someone to do things like checking blood sugars even though the person is capable and has a doctor's order to do their won

• Garden Grove, California
12 Apr 16
agan they were do ing it the way you all sugges and tt was taking too damned much time I prefer tolet them do it and get to my meal. I have done my own testing for 40 odd years we all aready know how thats not the p;oint at all time is he point

• United States
11 Apr 16
I sm surprised that they are doing this for you (by the way who is "they"?) Rather than teaching everyone how to do it... theres an old saying about teaching a man how to fish...that could be appropriate. Here it has been chilly in the mid 30s all day. Hope it warms up soon.

• Garden Grove, California
11 Apr 16
we all know how to d o it but they did no appreciate the time it took for us test for ourselves and to be frank in other places like ours they have tesed for us all the time. It is just the way that they do things. They are lay medical staff wo were taught to do this thats why I used they add they are not nurses or nurses aides we are not a nursing home we are a retirement center no docor or RNsad no hospital rooms no nursing here. I told you we all know how to do our own tests long before any of us came here. You should not be s urprised as his in no somethig new. did n ot mean to b e sharp but we are elderly so most have been diabetic well before we came here.


• Garden Grove, California
12 Apr 16
I actually prefer to let them do it as it takes less time that wa y and too they made me miserable because I coould not do it fast enough. we all knew how o tes or sleves hat is not the point we do not need teaching to suggest that is o be insultlng to us and shows the person knows diddley s quat about us and retirement centers.

• Centralia, Missouri
12 Apr 16
I have a feeling it would help if they did