The Adventures of Hiram Holliday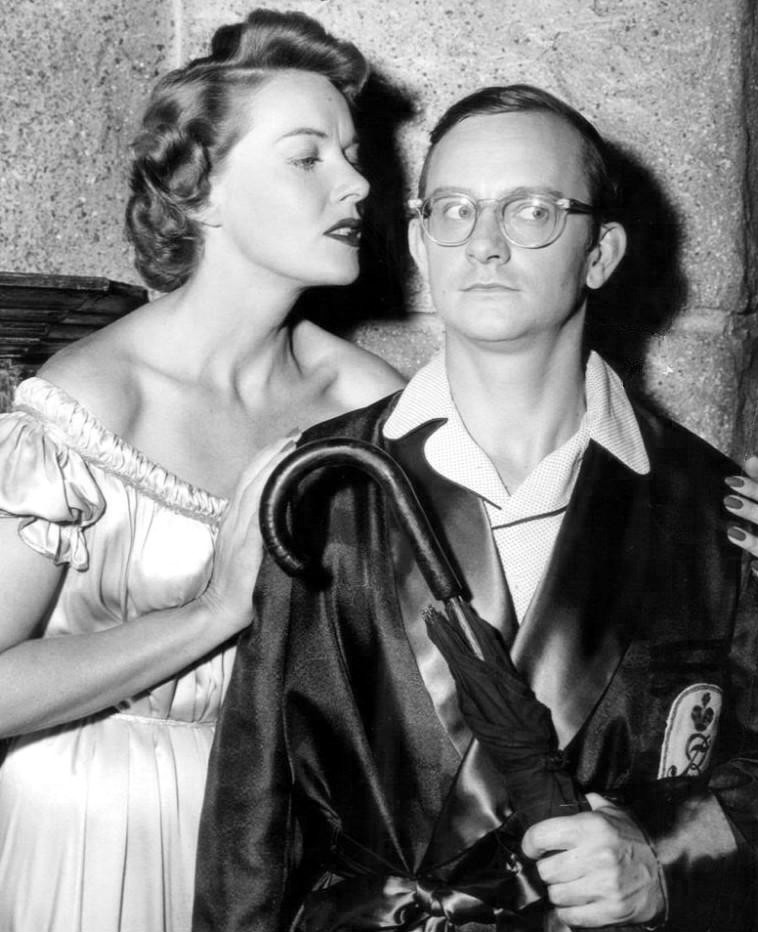 United States
April 11, 2016 4:57pm CST
Have you ever heard of Wally Cox? He was a tiny milquetoast of a man who had an outwardly bland, yet incredibly friendly personality so you were drawn to him. I just can't get enough of him. Well, I discovered an old series in which he plays the starring role: The Adventures of Hiram Holliday. There are six or eight episodes on YouTube. Why not check one out? It's only a half hour series, and that is including some old commercials for coffee and pudding.
3 responses

• Los Angeles, California
11 Apr 16
Wally Cox was "Mr. Peepers" and a regular on the game show "Hollywood Squares." He oddly enough was a close friend of Marlon Brando.

• United States
11 Apr 16
Yes. It was said he never quite escaped from the stereotyping Mr. Peepers brought upon him. But you know, sometimes stereotyping isn't a horrible thing, but means you fit in perfectly with the character part. In other words, you may have found your little niche.

• Los Angeles, California
12 Apr 16
@KuznVinny
Actors often curse a character typecasting them yet that character is their fame. I remember Henry Winkler once saying he was frustrated by Fonzie after Happy Days ended then realized Fonzie bought his home, paid for his kids' education, opened doors to behind the camera opportunities and provided enduring fame. In short Winkler realized the character he will never escape provided a wonderful life for his family.

• United States
12 Apr 16
@JohnRoberts
That's exactly the point. Funny so many actors don't realize that.

• Marion, Kansas
12 Apr 16
I do remember him. It sounds like a fun series.

• United States
12 Apr 16
Admittedly, there is a lot of silliness in the series, and in at least one episode, unbelievability (a pen that can instantly freeze an ocean, if immersed), it is a good deal of fun.

• United States
11 Apr 16
I do remember Wally Cox. I must have seen him on TV back in the day. Will take a look at the Adventures of Hiram Holliday!

• United States
11 Apr 16
He was quite good in the airplane movie, "Fate is the Hunter."