The Poor Farm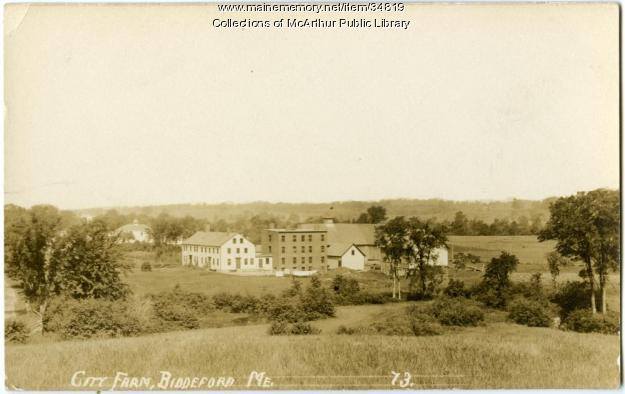 Saco, Maine
April 13, 2016 10:33am CST
When I was a very small child of about 4 or 5, I remember walking to what was then known as the Poor Farm. While I recall there being just one big tenement building there, history shows that there were several more buildings on the site earlier than that. If memory serves me well, I think that my mother, my little sister and I accompanied our landlady there to see an old women she knew. I remember that this women sat in a tall wicker chair in the corner of a very small room whose only other furnishing was a small bed. There could have been a lot more that I missed, but this is as far as my limited memory has taken me. The Poor Farm was the only recourse for anyone who couldn't afford a place to live any other way. In those days, it was seen fit to provide such a service to people who would otherwise have been homeless. Apparently, that sort of generous thinking has passed out of fashion, as the only recourses homeless people have today is to sleep in a shelter, if they can find one with an empty bed, or on the streets. When the farm finally closed in the 1960's or thereabouts, the last remaining building was torn down, and the site eventually became home to a small store and a ball field. Across the road, which forms a V at that intersection and which appears just in front of the tree line in the photo, the town ran an open dump until the DEP (Department of Environmental Protection) began putting pressure on communities to find other ways to dispose of trash. During the 1970's, the town started filling the area in, and today, it's the site of what's called Rotary Park. There's a beach along the river that runs along the site, picnic areas, playgrounds, ballfields, and a boat launch. It's fortunate that someone saw fit to preserve these archival materials, and this photo postcard brought back memories for me. But it's unfortunate that providing a place for the poor to live is no longer even on most towns' lists of priorities. (Photo postcard of the City Farm is part of an archival collection available for public use at the McArthur Library in Biddeford, Maine.)
6 responses

• Bunbury, Australia
18 Apr 16
What an interesting post. I don't know what homeless people did in my parents' era. I don't remember hearing or seeing anything about the really poor people and what happened to them as they aged.

• Saco, Maine
18 Apr 16
Now here in the U.S., many are homeless and live on the streets, in abandoned subway tunnels, and in cardboard boxes. What was worse, that or a so-called Poor Farm, where they at least had a roof over their heads. As someone pointed out, not everyone is willing to go to shelters. But for those who do, I think it's a good idea.

• Bunbury, Australia
19 Apr 16
@Raelove
At least in Australia they don't encounter snow although it can still get very cold.

• Saco, Maine
19 Apr 16
@JudyEv
That is the idea. While homelessness is tragic anywhere, it's less physically challenging in the warmer climates, of course.

• Bern, Switzerland
13 Apr 16
Wish they had given the home a better name, poor farm does not sound so promising and given that the people living there were poor,homeless people they could have found a friendlier name. I think we can still use such places as they are in my opinion more stable than homeless shelters.

• Saco, Maine
13 Apr 16
We're talking 1950's here. And the name "Poor Farm" was what the locals called it. It was officially known as the "City Farm."

• United States
13 Apr 16
I remember this very well

• Saco, Maine
13 Apr 16
I lived not far from there growing up.

• United Kingdom
2 Nov 16
The very idea of 'the poor' has changed. I can't imagine many people would willingly go to live in a 'home for the poor' nowadays, I guess the advent of social security has supposedly alleviated that problem as there shouldn't really be anyone absolutely penniless any more.


• Saco, Maine
13 Apr 16
Not all towns had them. I don't know much of the history of this place, but it would be interesting to research it.

• Canada
13 Apr 16
Many of the homeless are mentally ill and will not accept the help they are given. I have a brother who has worked at a shelter. Providing housing is only a small part of the problem.

• Saco, Maine
13 Apr 16
You're right. This isn't for everyone. But I think it's better to have the option than not.