Soap Making, for Fun and Profit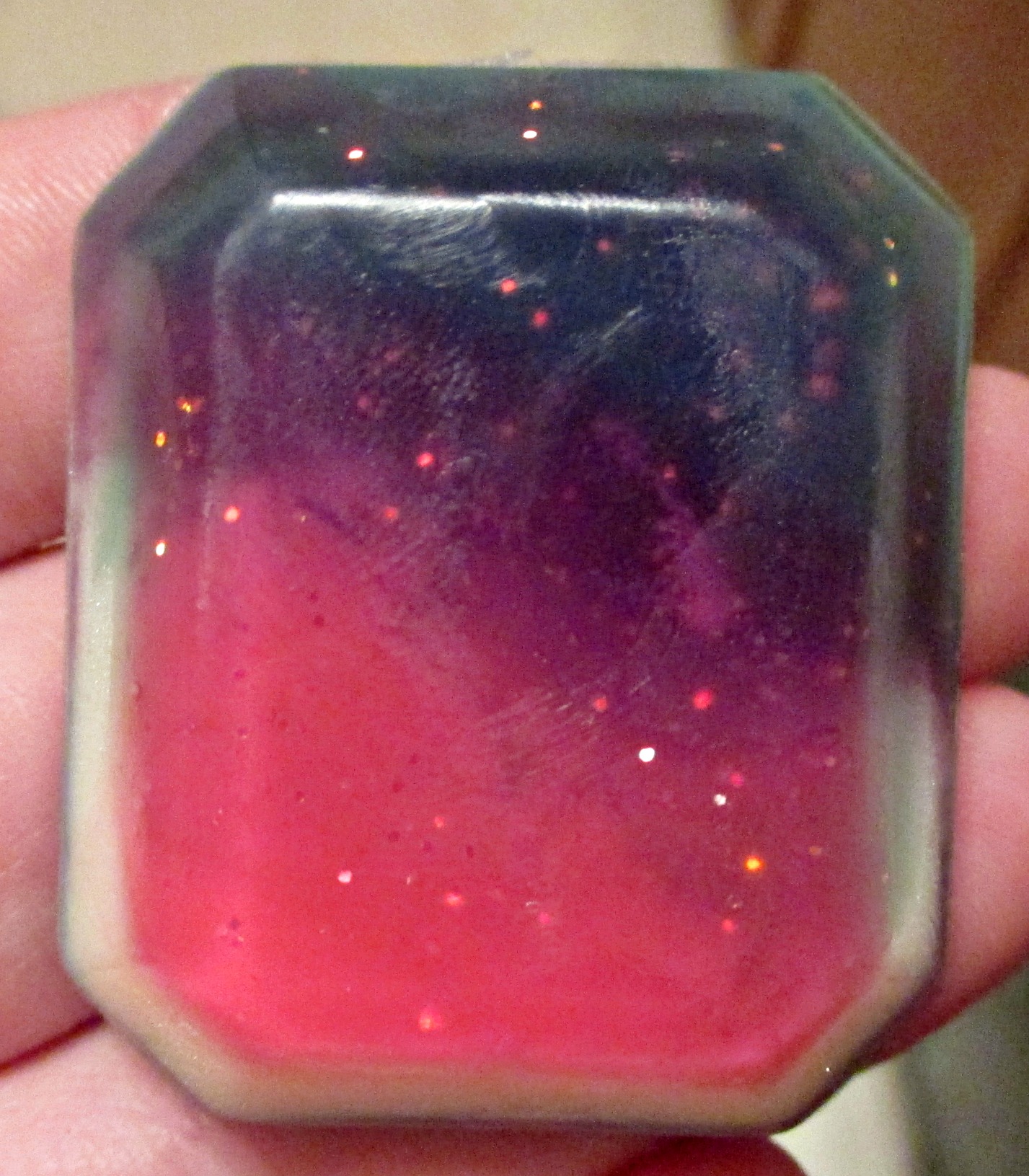 United States
April 13, 2016 5:47pm CST
Have you ever tried to make your own soap? I don't mean really from scratch, but to take a melt and pour base and make something pretty with it. Making "galaxy" themed stuff is a trend right now on sites like tumblr. So I thought it might be fun to make some "Galaxy Soap". After watching a billion youtube videos on the subject I did it. The image is one of 4 that I made. What do you think? Not bad for a first try right? Now I'm hooked on making pretty soap. I' hoping to make a couple of batches and sell them. With this no two soaps will EVER look the same, but they are all very pretty. What do you think, can I turn a profit on my soap making hobby, or make at least enough to pay for more supplies? (Image is of one of the galaxy soap bars I made yesterday. If it shows up.)
10 responses

• United States
13 Apr 16
If you are enjoying the craft of making the soaps and feel that it would be a worthwhile venture to sell them, I say go for it.

• United States
13 Apr 16
Just wish there was somewhere local to sell. Its hard to sell online..... so much competition.

• United States
13 Apr 16
@nonersays
Craft fairs usually start anywhere from the Spring to the Fall. I think around here? Most of them are in the fall. You could see about renting a booth at a flea market, or even at farmer's markets etc.

• United States
13 Apr 16
@ScribbledAdNauseum
Our flea market is HORRIBLE for selling crafts. And the only craft fairs in the area are really big ones (not good for beginners like myself). Maybe a farmers market. Except I never get weekends off at work unless I use vacation time, and we like to save my vacation time for actual vacations. Its hard. :(


• Australia
14 Apr 16
WOW!! that is awesome! .. I love that galaxy soap you made .. great for presents.. Thanks for the idea ..


• United States
14 Apr 16
Thank you. They are not that hard to make either, so I bet you could whip up a batch for your friends if you are crafty.

• Malaysia
14 Apr 16
Your soap looks good and pretty as well!

I have tried making my own soaps, from scratch. It isn't as difficult as I thought. I just used the basic ingredients (oil and lye). I think it's good for us to make our own soaps, it's fun, relaxing and perhaps better for our health too. Yes, I think you can make it into a business. I am planning for that as well, but not in near future.


• United States
14 Apr 16
Last night I thought I might get a book on how to make lye soap. (Cold process, not sure about hot process) But since I know you can use lye to dispose of a body its kind of scrary. lol

• Malaysia
16 Apr 16
@nonersays
The method I learned was cold process. At first, I was scared of lye too, as I heard how scary it is. But, once I have watched some video tutorials online, and found that it isn't really that scary. Moreover, one of my neighbors attended a soap making class, and she told me it's actually okay as long as we handle the lye properly. Of course, we still need to handle the lye cautiously, so wearing gloves and mask is required. Perhaps you can check out some video tutorials and see if you like it.


• Philippines
13 Apr 16
It's pretty! I think you can make money out of it.

• United States
13 Apr 16
Thank you. I hope I can make, at least a little. If I can make enough off of each batch I make to make one more batch...at least until I get bored making soap...that would be good. But to make enough to buy more supplies AND make a profit on top would be better.

• Philippines
13 Apr 16
@nonersays
That's a good way of starting it. Who knows, it might hit big time!

• United States
13 Apr 16
I wanted to make soap but the kits are so expensive and boy are the supplies. I would love to have good soaps that have all kinds of goodness in it that people would not mind spending $5 for a bar and I could make back what I at least spent.

• United States
13 Apr 16
The craft stores here (Michaels and A.C.Moore) ALWAYS have 40 or 50 % off coupons. That makes a $10 block of soap be a $5 block of soap. That helps. The down side is that you can only use one a day, but since I work at one of them I'm there every day to use a coupon every day anyway.

• United States
13 Apr 16
@sharon6345
On etsy bars of soap go from $3.50 to as much as $8.00! You should look around online for recipes / tutorials on soap, you might find a few easier ones that dont' require as many ingredients, or as much of the ingredients. You could also do sugar scrubs, or lotions too.
@noneresays
That's really neat, that you work at a craft store and so can get the good deals etc!

• Wausau, Wisconsin
14 Apr 16
People around here sell a lot of homemade stuff.

• United States
14 Apr 16
Around here it seems to be more about antique than handmade.


• United States
14 Apr 16
True. Taking that first brave step is always the hardest though. Always afraid of being "rejected" by buyers.

•
13 Apr 16
Wow! I haven't tried making a soap. That soap is perfect for gifts and even display inside homes.

• United States
13 Apr 16
Yep, I think a lot of my female co-workers will be getting these soaps for Christmas gifts this year.


• United States
16 Apr 16
Well, if I sell on Etsy I charge shipping as well so that is not out of pocket. Ultimately I would like to sell locally, but its pretty much impossible to find somewhere to sell around here. I don't have connections who have a gift shop or boutique. Selling single bars of soap isn't that heavy. Less than the weight of a book. If I sell whole loafs that would be different.

• Singapore
16 Apr 16
@nonersays
Yes, that is true. i think if you put in some little jewelries or colorful shells, you can sell it for much more money.


• United States
14 Apr 16
Thank you. I think it is very pretty, and fun. It smells nice too.