I was bold today and will be every day.

United States
April 14, 2016 5:53pm CST
People were commenting on the fact that I cut off my hair. It was ok and I was not upset about it I did not expect that but,ok I will survive. One person said,you looked really nice with your wig on. I said,thanks very much. And then she asked me because,of course I was not wearing it today. Are you worried about the bald spots. I felt bad about that question and really did not know how to comment. I said,you know I am not going to worry myself too much over it. It's not good for my mental health. I found that the only way I could answer an then said,I will see you later. I left and had a big smile on my face. I don't care about my bald spots any more. I am not going to keep wearing wigs either,only when I want a style.
5 responses

• United States
14 Apr
Hi sharon6345. Cutting your hair gives it a freshness and a change like nothing else. It refreshes your ends and gives you a new look. Not bad. Personally, I have had dermatological issues for some time. The crown of my scalp loves to dry and take off hair. I try to maintain my hair and scalp the best that I know how. So far, I feel confident.

• United States
15 Apr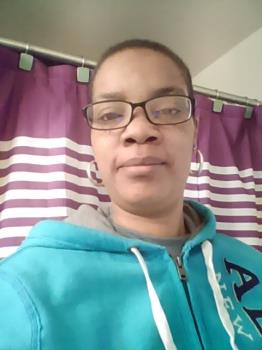 That is where my issue is.


• Portland, Connecticut
15 Apr
I think it is really rude of people to make comments, it is none of their business and I am glad you didn't let it bother you.

• United States
15 Apr
I am glad too as it was not nice.

• Lake Charles, Louisiana
14 Apr
Learn to like yourself as you are.

• United States
14 Apr
they have some lovely hair pieces out there.Nothing wrong with that.If this make you feel good.Then do it.

• United States
15 Apr
I saw and have a few here..

• Surrey, British Columbia
15 Apr
well,who cares its a sort of new look and freshness of yourself.


• United States
15 Apr
That is how I feel. Thanks.

• Surrey, British Columbia
15 Apr
@sharon6345
Don't mind the other people says .The important is be true to yourself and confident enough. BRAVO!