SPYWARE WARNING BEWARE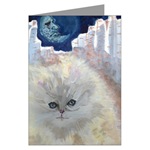 United States
November 24, 2006 4:47pm CST
After a short mylot session, my computer scan found and quarentined 8 different incidences of spyware on my hard drive. I used anti-spyware to detect, quarenteen, and remove spyware. Has this happened to you? If not, pass on what you do to detect or prevent spyware from mylot or other websites.
8 responses


• United States
25 Nov 06
I did not say that mylot put spyware on their website.

• United States
25 Nov 06
My computer is configured to scan before opening a browser and every hour thereafter. If I open a browser for 5 minutes and then close and then open a new browser, a scan occurs each time.

• United States
25 Nov 06
Are you sure that these viruses came from your short myLoy session? Are you sure that they weren't already on from something else? Even my friends that use myspace have never found viruses on their hard drive without downloading something, which on myspace or myLot or any of these kinds of sites would be completely insane. The worst I've seen happen is account piracy.

• United States
25 Nov 06
In all the months I have been on MyLot I have never had this happened. However, I do recell a discussion a while back - up to 3 months ago - about the same thing. I scan daily and I cannot recall the last time I found any spyware.

• United States
25 Nov 06
Perhaps it is just from one particular discussion I responded to...I don't know where on mylot it came from, I just know it did.

• United States
25 Nov 06
You can get Spyware from anything you do online. It's really hard to pinpoint the one site you got it from. I do a lot of freebies and surveys so I get Spyware all the time. Get Spyware Blaster for free, keep it updated, and you should be just fine.

• United States
25 Nov 06
Thank you, I'll check into spyware blaster!


• United States
25 Nov 06
That's great, I'm glad to learn its an isolated incident!


• Italy
25 Nov 06
I for now they are not found to me in this problem on mylot, there will be careful here, also I have protection I am from virus that to spyware, you could even copy here the rows log of this spyware that you have found in your PC, for give a opinion to you preciser

• India
25 Nov 06
i think which ever site you open all that spyware or viruses will be there whether it originated from the site you are visiting, the moment you are connected to the internet you are vulnerable, there are soo many spyware and viruses roaming the internet.