No more nice-nice between Hillary Clinton and Bernie Sanders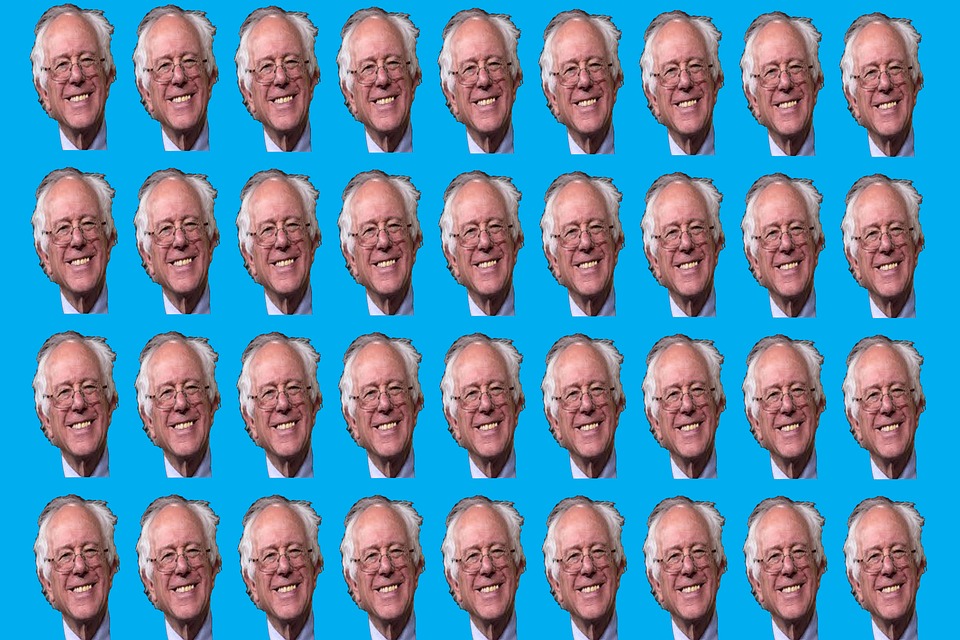 United States
April 15, 2016 12:25pm CST
Wow. Last night's Democratic debate on CNN between Hillary and Bernie sure got real ugly real fast. My head is still throbbing. My ears are still cringing. I'm not sure if either of them won the night, but they gave everybody a lot to talk about today. Somebody on Morning Joe this morning said it reminded him of an episode from the Bickersons. I don't think I learned anything new during the debate. They answered the moderators' questions pretty much the same as they did the last time and the time before that. They attacked each other on the same issues, attacked each other on different versions of the same issues, and talked over each other way too often, something I really dislike. The only difference I did notice was that they were much louder, much ruder, much nastier and made it very obvious that any love that once existed between them is gone, at least for now. The one thing they did do was catch up to the Republicans in verbal abuse and vitriol. Image: Pixabay
10 responses


• United States
15 Apr 16
That is true. I think everyone, including Hillary, is very surprised at how well Bernie is doing and how close things are right now.

• United States
16 Apr 16
@LindaCPearson
I have to agree to a point. The one difference I noticed is Bernie told Hillary more times she did not respond to the question. Something about "pots calling the kettle black"......is all I can think. I heard "Wall Street" so many times I think he had stock in the movie residuals. I only know that Bernie needs to realize all the freebies are going to cost someone...and if he thinks it is "Wall Street" or the 1%...just remember this today..on tax day.

• Los Angeles, California
15 Apr 16
While their bickering created good morning TV commentary, what did they really say? Nothing but trading words and bashing Wall Street. Were were any plans to revive the economy and create jobs? How to handle terrorism? Better treatment of our veterans? All these politicians offer are no plans or ideas to solve issues. Just pandering to their bases.

• United States
15 Apr 16
You are right. Same old bs over and over again.

• United States
15 Apr 16
the way our politicians behave's jest despicable, aint it? bullyin' each other, skirtin' the truths'n seein' who can get the media 'n the general publics attention - but fer all the wrong reasons :( both 'sides' (republican/democrat) ought to be ashamed. wonder if'n ya could force 'em into writin' "I will not be ugly" one thousand times'n a blackboard somewhere whilst they're all wearin' dunce hats?

• United States
15 Apr 16
Hi Linda. It is getting down to the wire, and Mr. and Ms. Nice has left the building. Well, not saying that they are necessarily mean to each other. But, it is coming down to one of the situations in which someone you know and respect start to throw some things from the past back in your face in an effort for you to feel it burn. Again.

• United States
15 Apr 16
I only saw a couple minutes of it. And I'm glad you used his picture instead of hers.

• United States
16 Apr 16
Not sure what this means, but frankly I find him quite annoying.

• Redlands, California
16 Apr 16
The media is good at their job if you want entertainment now and I think they both are getting tired. Put this crap down to three months. You could make Jesus himself look like Satan with this never ending environment of seeing the worse of everyone day in and day out. Which is again why the media is so great at their job. We do not bring the best out of people anymore, but the worse.

• United States
15 Apr 16
Bound to happen sooner or later when panic sets in. Glad I missed that debate.

• United States
15 Apr 16
I did not watch the show and any other debate.They are full of lies,lies.I do not care who win.I want this over with and tired of hearing. It has been very long

• United States
16 Apr 16
Yes I thought it had gotten much ruder and louder for sure. Not at all becoming in either one of them.

• Centralia, Missouri
16 Apr 16
oh havens that is many many Bernie heads.