Memories, Long, Long, Time Ago.....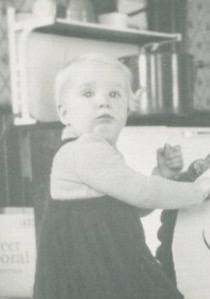 Canada
April 15, 2016 6:50pm CST
As we get older we reminisce about the good old days. We tell our children about walking two miles to school, uphill both ways in a blizzard. Sometimes our memories are distorted with time. Early memories vary so much from one person to another. Some remember events from as early as their first year or two of life. Others have no memories before the age of six or seven. My earliest memory occurred when I was about eighteen months old. I've written about it before so I won't bore anyone with that subject again. At the age of three years old, I almost drowned in the St Lawrence River near Long Sault. The memory is vivid in my mind. It was terrifying. I knew that if no one rescued me I would die. Even as a three year old I knew this. My father was swimming and giving me, and my older brother and sister rides on his back. I was a very small three year old, and somehow fell off. The water was murky. You could not see much. There was also some current moving things around. I remember, my feet on the rocky ground, starting to walk in what I hoped was the direction of shore. I realized that I was totally immersed and had the presence of mind to raise my little hands as far above my head as I could. My father spotted my hands and quickly carried me onto the beach. It was many years before I would willingly go into the water, past my knees.

After reading the discussion by @Auntylou I was inspired to write about seven childhood memories. My first clear memory was when I was just between eighteen...
10 responses

• Canada
16 Apr 16
That is very scary. Several times it was my parents who jumped into lakes to save children that didn't belong to them. I remember the tears in the eyes of the parents when they brought them out of the water.. Its happened several times at a favorite picnic place...

• Canada
17 Apr 16
I am the only one of the eight children that had a near drowning experience. Until that time I had apparently been fearless around the water.

• El Paso, Texas
16 Apr 16
Wow, that's one heck of a memory. I only remember an instance when mom made me a banana chocolate sandwich, she handed it to me over her huge belly, she was 9 months along with my sibling, I was almost 3 and a half.

• Canada
16 Apr 16
To this day I am surprised how I could reason out the best thing to do. Imagine, knowing enough to raise my little hands to be taller.

• El Paso, Texas
16 Apr 16
They say children are pretty smart for the most part
@Morleyhunt
it's all that book learnin that makes us dumb.

• Canada
17 Apr 16
@rebelann
I'm not sure about that. I am a voracious reader and have gained a great deal of knowledge from,books.


• Pattaya, Thailand
16 Apr 16
Of course I am happy you survived that ordeal! Now as far as walking two miles in the blizzard, I also had to put cardboard in my soles! Yeah, for real!

• Pattaya, Thailand
16 Apr 16
@Morleyhunt
It is rare when I can not top someones feet (I mean feat) but I will just sit down now! LOL

• Australia
16 Apr 16
I also had an experience with the water that traumatised me.. I nearly drowned so I had a fear of the ocean for many years..

• Canada
16 Apr 16
It's not something you ever forget. To this day I refuse to put my self at risk. Drowning is not an easy way to die.

• Australia
17 Apr 16
@Morleyhunt
yes.. same here .. eve nine an ankle deep water on the beach, I get anxious ..

• Canada
17 Apr 16
@epiffanie
learning to swim helped a lot. Now I avoid swimming where I don't think I can easily swim to shore. Long bridges scare me.....surprisingly deep sea fishing didn't bother me.

• Bunbury, Australia
18 Apr 16
I am surprised you ever got over that incident. How frightening for you - and I guess for your poor Dad too!

• Canada
19 Apr 16
I'm one of those people who keep getting back up. I tend to not stay down for long.

• United States
16 Apr 16
bless yer heart! i can only imagine the thoughts that went through yer lil mind. so grateful that he found'ja 'n rescued ya. a near-drownin' 'xperience from my much younger years keeps me from havin' the desire to get into waters - e'en knee deep :(

• Canada
17 Apr 16
I remember being very scared. It was a long time before I would go back into the water. I still don't like to have my head under water.


• Canada
16 Apr 16
I have many scattered memories as a child. Most of them good, but a near drowning is hard to forget.


• Canada
16 Apr 16
I tend to not panic easily. Even now I always like to have a plan.

• North Myrtle Beach, South Carolina
15 Apr 16
Wow, I can see why. Just thinking about it while I read scared me for you.

• Canada
15 Apr 16
I remember feeling very frightened. Anyone who tells you that children as young as three can't understand the concept of dying, is wrong.

• United States
15 Apr 16
I only remember a bad man from when I was a child. I was very small. I have no memories that are good that young at all.

• Canada
16 Apr 16
That is sad, that you don't have any good childhood memories. I have good and bad memories. Childhood should be carefree. For the. Oat part mine was.