A rare appearance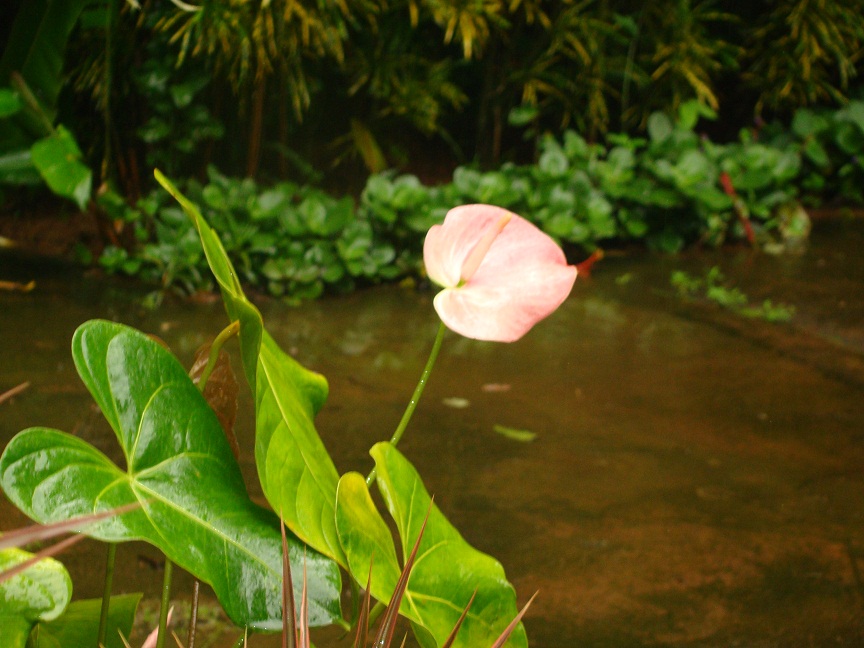 India
April 15, 2016 9:29pm CST
Due to change in exposure to the sun etc, this flower had stopped blooming in my garden. When a tree or two got out of the way I see buds on this plant. Anthuriums need a particular amount of sun not too much nor too little. It is a trial and error method that has given me success. I have had three other colours. I shall get them back soon as I see the setting is good for them now. The unpredictability of weather makes it difficult for us to know what will thrive and what will not. Just planting and waiting for results is what I do these days. As I have said earlier in one of my posts, I have sown some seasonal flowering seeds and keeping my fingers crossed for them to be successful till end of time.
6 responses


• India
16 Apr 16
I have always liked gardening right from the time I was a kid.

• Cagayan De Oro, Philippines
16 Apr 16
@allknowing
I see and I can see it in your previous post that you love gardening. Yes, gardening is such a good hobby and a good leisure especially when you see the flowers already blooming.

• Toronto, Ontario
16 Apr 16
Those are a tropical plant to me and we often see them in the middle of a bouquet- and I've seen them in a brighter red. Beautiful plant.

• India
16 Apr 16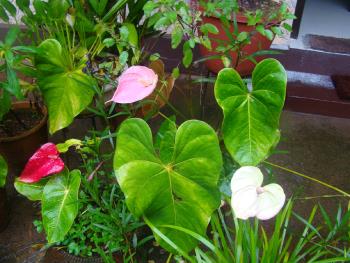 I had all those colours and now I am trying to get them back

• Toronto, Ontario
16 Apr 16
@allknowing
I don't blame you as they are absolutelly gorgeous!

• India
17 Apr 16


• Pattaya, Thailand
16 Apr 16
Such a beautiful flower. In our courtyard they grow wild in the water pots.

• India
16 Apr 16
You mean to say soilless cultivation?

• Pattaya, Thailand
16 Apr 16
@allknowing
Yes, if I remember, I will take a picture of one tomorrow. I am always amazed at the flowers that grow here. We even have orchids that seem to stick to a tree (non related) and will blossom!

• Toronto, Ontario
16 Apr 16
Wow that would be something else- but of course, you're in Thailand

• United States
16 Apr 16
peter'n a platter 's what they call those 'round here, lol. i've grown some'n pots with so-so results. they'll not live here 't all otherwise'n 're treated's houseplants.

• India
17 Apr 16
'peter n platter'? quite acute name.

• United States
17 Apr 16
@allknowing
well, i reckon i prolly led'ja a bit astray. the more proper bein' "peter on a platter". used to embarrass the heck outta my horticulture students, lol.

• Green Bay, Wisconsin
16 Apr 16
Thank you so much for this post. I've been trying to remember the name of that flower for a very long time.