Justice Must Be Blind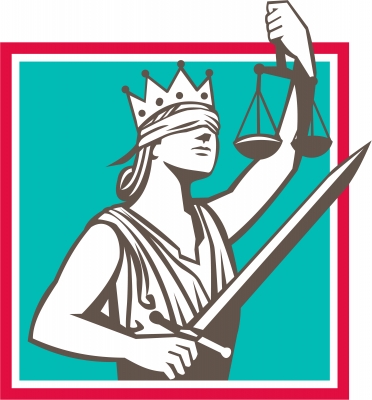 China
April 16, 2016 6:31am CST
No matter how well established the law may be I could never really accept instances where the perpetrators got away with rapes. It really is a matter of interpretation but as the laws have stated, this is one heck of a day I would not want to be at the victim's end. 1. A sex perpetrator who was simply acquitted and walked away from sexually abusing a child with a sex toy because she's a female and that the act of "penetration" was not considered because of the gender. http://news.asiaone.com/news/mailbox/law-meant-cover-female-sex-abusers 2. A woman was raped by her father-in-law and gave birth to her own brother-in-law. Circumstances that led to this unfortunate and disgusting incident was that she married an impotent husband. Since the family wanted continuity with a descendant she was forced by her mother-in-law to have sex with other men to get pregnant and when she ran away. She was later found and persuaded to return home by her father-in-law with an assurance that she would not have to sleep with other men. But on the way back, things got awry and she was allegedly raped and impregnated. Now it is a he-says-she-says which I don't think the father-in-law or perpetrator will receive any charges and punishments. http://news.asiaone.com/news/asia/woman-china-gives-birth-own-brother-law 3. In another bizarre case, a rape activist live-blogs her rape ordeal and shockingly I could see the lack of protection woman has before a crime and even more so after the crime. The treatment given to rape victims are just appalling and preventing rape crimes even more disturbing. It is no wonder how sex crimes have been on the increase and you may beg to differ but the facts are blatant. What do you think is wrong here? Image courtesy of vectorolie from FreeDigitalImage,net
10 responses


• China
27 Apr 16
@skysnap
The ramifications here would be that the people will loose faith and eventually trust in the legal enforcement and the system it has established. Retrospectively, when the people cry wolf waywardly - genuine perpetrators will be protected undeservingly.


• United States
26 Apr 16
What could be wrong is the interpretation of the act itself-- if married intimacy is misconstrued as allowing it to be 'expected' while if not married, then it is a crime and again if the partner is unwilling, should NOT be forced. Good post

• United States
27 Apr 16
@artemeis
excellent answer and I agree protect ourselves the best way we know how

• China
1 May 16



• China
17 Apr 16
I find that the laws need to be reviewed and revised constantly to prevent manipulations, which is the reason how lawyers from perpetrators could manipulate to their client's advantage to avoid the due punishments. At the same time, detective work should escalate to a higher level so that the evidence procured could prove guilt beyond any doubts and prosecute successfully. Learning and reading these cases just makes my blood boil and feel sorry for the victims.

• United States
1 May 16
The worst crimes are against children. It breaks my heart and makes me angry

• China
2 May 16
Child abuse is definitely heartbreaking and heart wrenching where there are much stronger call and demand for tougher sentences. However, I am asking what the adult parents are doing to prevent such harms from befalling on their wards, when they precariously hire a baby sitter, ignore the warnings of a potentially dangerous neighborhood and most of all, going about negligently with their children under their care.

• Philippines
26 Apr 16
Poor woman, her rights are blatantly trampled! The father-in-law and the perpetrators should be penalized for the rape. So many loopholes.

• Malaysia
20 Apr 16
It's really sad to read these news. I have no idea how this could happen, and how the criminals can escape from being judged and punished. Sometimes I wonder what's wrong with our society now and how we can help. Are there any people helping the victims?

• Philippines
18 Apr 16
This is even beyond my control. we are just lucky we didn't have these kind of experiences, sorry we can't do a thing about it. we intervene, it would get us into trouble too.

• China
17 Apr 16
In most cases,justice has long arms,but sometimes not .It depends upon how firmly a country enforces its law .

• China
17 Apr 16
It is very important that the enforcement do their diligence in their investigations work and give due considerations to the victims. More importantly implement measures to prevent such crimes from happening to women and most of all, children.

• Los Angeles, California
16 Apr 16
Justice is more often blind than just.