God made you or science?

India
April 17, 2016 4:56am CST
Many time i come across people who start giving me lectures on the power and existence of god but that doesn't remains the same because the talk of god make me irritate and due to that I have to give some counter arguements which definitely help me in making those people silent; I love that thing. Do you people believe in god or not?
6 responses

• Canada
17 Apr 16
Why can not the two exist? Science and God can compliment each other unless some religion like atheism demands that they can not. It irritates me when atheism tries to drive its religion down my throat. I have a right to believe anything I want.

• India
17 Apr 16
Whatever you like you can think...I can't make you believe in something.... Well generally now I see the wolrd through the eyes of a nihilist...what's your take on that?

• Canada
17 Apr 16
@imravi
What you wrote is true for anyone. No one can make someone think someone but can preach their beliefs. A nihilist is something. Just because it is rejection, objection or opposition does not mean it is not a belief. Everyone beliefs in something. A nihilist even more so because it is an extremist view.

• India
17 Apr 16
@Bluedoll
yeah...the biggest reason I don't believe in god is because I hate humanity...not always but most of the time...and yes you are also right that everything is belief...


• United States
17 Apr 16
It is the trend in the world today to deny the existence of God. Some can't defend their so-called faith, which is really gullibility, because they have no actual knowledge concerning God. But I have found a people who actually know their God and can explain Him quite well. The website is JW.org. Give that a shot and see where your arguments against his existence wind up. Believe me, you haven't got a "prayer."

• India
17 Apr 16
I will definitely look upto that site...sir...I saw your comment on other discussion...there you told that you preach bible...am I right?

• United States
17 Apr 16
@imravi
Yes, I do. I have. For over 40 years.

• India
17 Apr 16
@KuznVinny
That's good...well the reason behind my not believing in god is human...nothing else


• United States
17 Apr 16
I also believe He made us and we're supposed to increase our knowledge with science.

• India
17 Apr 16
i respect your view..and it's possible that god created us..but i am not into it that's all.

• United States
17 Apr 16
@imravi
We're all entitled to an opinion. It's when the facts don't do the explaining that we should be willing to change it.

• United States
18 Apr 16
@KuznVinny
There's plenty of facts for me in the Bible.


• Davao, Philippines
18 Apr 16
IN MY OPINION... God gave us the knowledge and wisdom.. but people dont use those to beleive God.

• India
18 Apr 16
I respect what you said...but I don't agree with you..

• Davao, Philippines
18 Apr 16
@imravi
koi baat nhi ..

i respect your disagreement too ..

• India
18 Apr 16
@leslyn_joy
how do you k know hindi? I asked you this before also...


• Australia
17 Apr 16
Nature created me ..and I see God in Nature ..

• India
17 Apr 16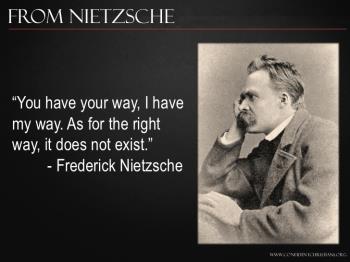 I am glad you people keep your views ahead...everything can be told by this pic...


• India
17 Apr 16
Every person got his own perspective. ....and to speak up. ..