Good Morning!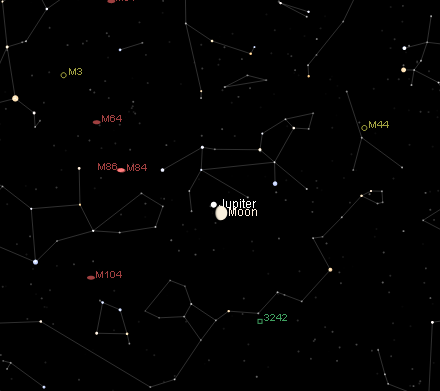 Ciudad De Mexico, Mexico
April 17, 2016 11:14am CST
Another spring sunny day In my region the sun is shining and the sky is partly cloudy; however, it seems that we will have clear skies and temperate weather. It will stay like this for the rest of the day and at night, the past quarter moon will be shining above our heads at about 9.00 PM. Besides a shining body called Jupiter, which will be above the moon and; further above it, the constellation Leo and the stars that give it shape. How is the weather in your region today?
7 responses

• Petaluma, California
18 Apr 16
It's warm here in N. California. Mom and I have already been out this morning and now we're home to do things until it's lunch time.

• Ciudad De Mexico, Mexico
18 Apr 16
Good that your having a great weather in California!


• Philippines
18 Apr 16
A bit hot but not as hot as last week though.

• Ciudad De Mexico, Mexico
18 Apr 16
That is good! Not too hot nor less hot, it´s the ideal temperatura!


•
17 Apr 16
It's hot here in my place and we haven't had rain since March.

• Aberdeen, Scotland
17 Apr 16

• Ciudad De Mexico, Mexico
17 Apr 16
Here not too cold but sunny! Nice weather!




• United States
18 Apr 16
Spring has finally arrived in New England and we had lots of sunshine today and warm weather.