Ice Skating Disaster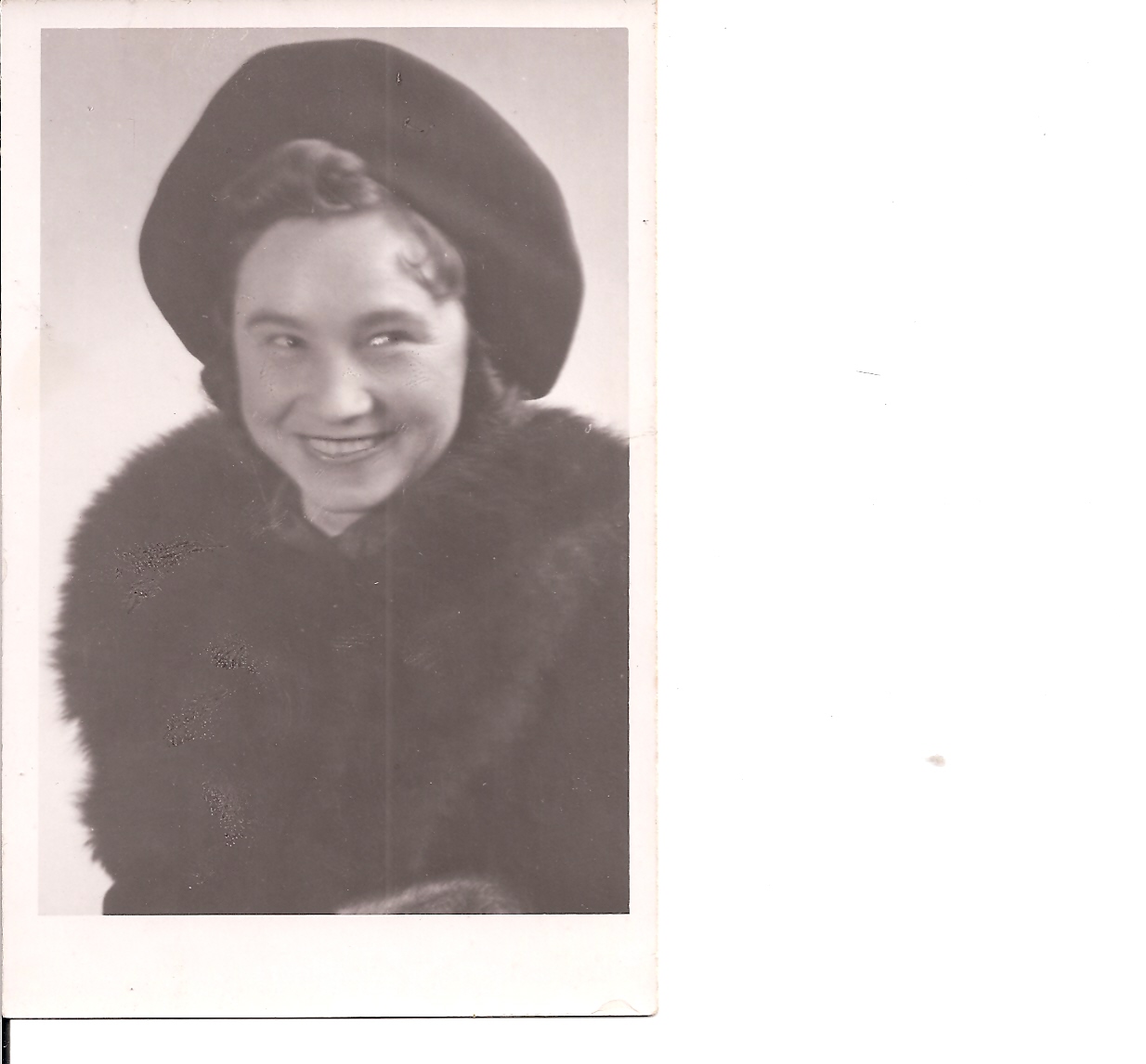 Daytona Beach, Florida
April 17, 2016 12:38pm CST
Today I'm adding a lovely picture of my mom when she was in here 20s living in Riga, Latvia. It was a time before WW II rolled in and a most happy time for her. She told me that at this time she enjoyed going skating with her friends in the winter time. When I turned 11 I had never been ice skating and it was going to be Christmas soon. So my mom decided that it would be wonderful to take me to see the world's biggest Christmas tree at Rockefeller Center in Manhattan, New York City. We lived in Bay Ridge, Brooklyn so it wasn't far. Mom wanted to make it a happy time since we had lost dad just the year before. I was excited about it because this would be the first time I would get to see Manhattan all decorated in its Christmas splendor. So off we went. We got to Rockefeller Center and I remember the sight of that tree was just spectacular. Then we went to rent our skates and got up on the ice. I was nervous but mom kept encouraging me. She said that ice skating is the one thing that you learn in life and never forget. So we put on our skates and clumped out toward the ice. Mom bravely stepped out first and wham, she slid and fell down. Now there I was sort of standing on the ice with a shocked look upon my face. I was surprised that I managed to help mom up without falling down and finally slowly but surely we made a few rounds around the rink. It was wonderful because you feel like you're sailing in wonderland with all of those twinkling lights and that giant Christmas tree twirling around you. Now that spring has arrived I thought you might enjoy some Christmastime memories. Do you have any winter tales to tell?
9 responses

• United States
17 Apr 16
That is a lovely memory to share. I love to see Rockefeller Center at Christmas, but I've never skated there.

• Hyderabad, India
17 Apr 16
I think your mom loved you and you also loved her too much.

• United States
18 Apr 16
What a lovely photo of your mother - and a wonderful memory! I was a figure skater in my 20s - and my life was literally at the indoor rinks out here. They came out with very small temporary outdoor rinks - only for the winter season - and we (group of skating friends) would take trips to skate at each and everyone of them. But none of course would match Rockefeller Center - I've only seen photos or videos - I would still love to skate there someday!!

• Bunbury, Australia
21 Apr 16
I'm sure you would have really loved skating. It always looks really - cool!


• United States
22 Apr 16
@JudyEv
I've just never skated at Rockefeller Center! Many of my friends have - and the closest I got to it was getting a sweatshirt that has "Rockefeller Center" ice skate embroidered on it

!

• Daytona Beach, Florida
24 Apr 16
@much2say
oh, you would love skating at Rockefeller Center for sure.

• Petaluma, California
17 Sep 16
My mother is in her early seventies, and to this day has a huge dent in the back of her head from an ice skating fall.

I think that she said when she did it she was around ten to twelve years old. I have never roller skated, much less ice skated. My equilibrium has always been a bit off--I'm surprised that I learned to ride a bike.


• Daytona Beach, Florida
19 Sep 16
@xstitcher
you sound like me. I can ride a bike but never could figure out how to roller skate. I did try.

• United States
17 Apr 16
I do love to ice skate! My parents could only afford second-hand skates, but my brother, sister and I always had them. Mom would make sure our skates were sharpened too. Behind our house was a field that would flood and freeze in the winter time. Sis and I skated on that just-for-us ice at night and had so much fun. Thanks for the memory my friend! Your mother was a beautiful lady!

• Daytona Beach, Florida
24 Apr 16
@Corbin5
thank you for the compliment on mom. Yes, she certainly was lovely even as she aged. Glad this brought you nice memories.

• Garden Grove, California
16 Jun 16
just that I lived in 'south dakota and we had lots of snow an blizzards lots of snow tgoo

• Chennai, India
18 Apr 16
Thats a lovely picture. Good to know that you had some great memories with your mother.

• Bunbury, Australia
21 Apr 16
Your poor Mum. I guess she hadn't skated for a long time. It was good you managed to go a few rounds. Did you go skating much after that? Forgot to say - it's a beautiful photo.

• Daytona Beach, Florida
24 Apr 16
In the photo my mom was at university in Riga. No after that I only went ice skating one more time with my high school class
@JudyEv

• Bunbury, Australia
25 Apr 16
@RasmaSandra
It's a lovely photo. I think skating would be fun.

• Otis Orchards, Washington
17 Apr 16
The title of this caught my attention because we will be hosting a new skating event here in Spokane, Washington, next weekend.

• Daytona Beach, Florida
24 Apr 16

• Otis Orchards, Washington
24 Apr 16
@RasmaSandra
It is still going on and part of it will air here on CBS in about 30 minutes. There is a TV crew here from Japan taping it for the international audience. (Just wrote a discussion about it airing earlier today.)