Diary Tuesday 19th April 2016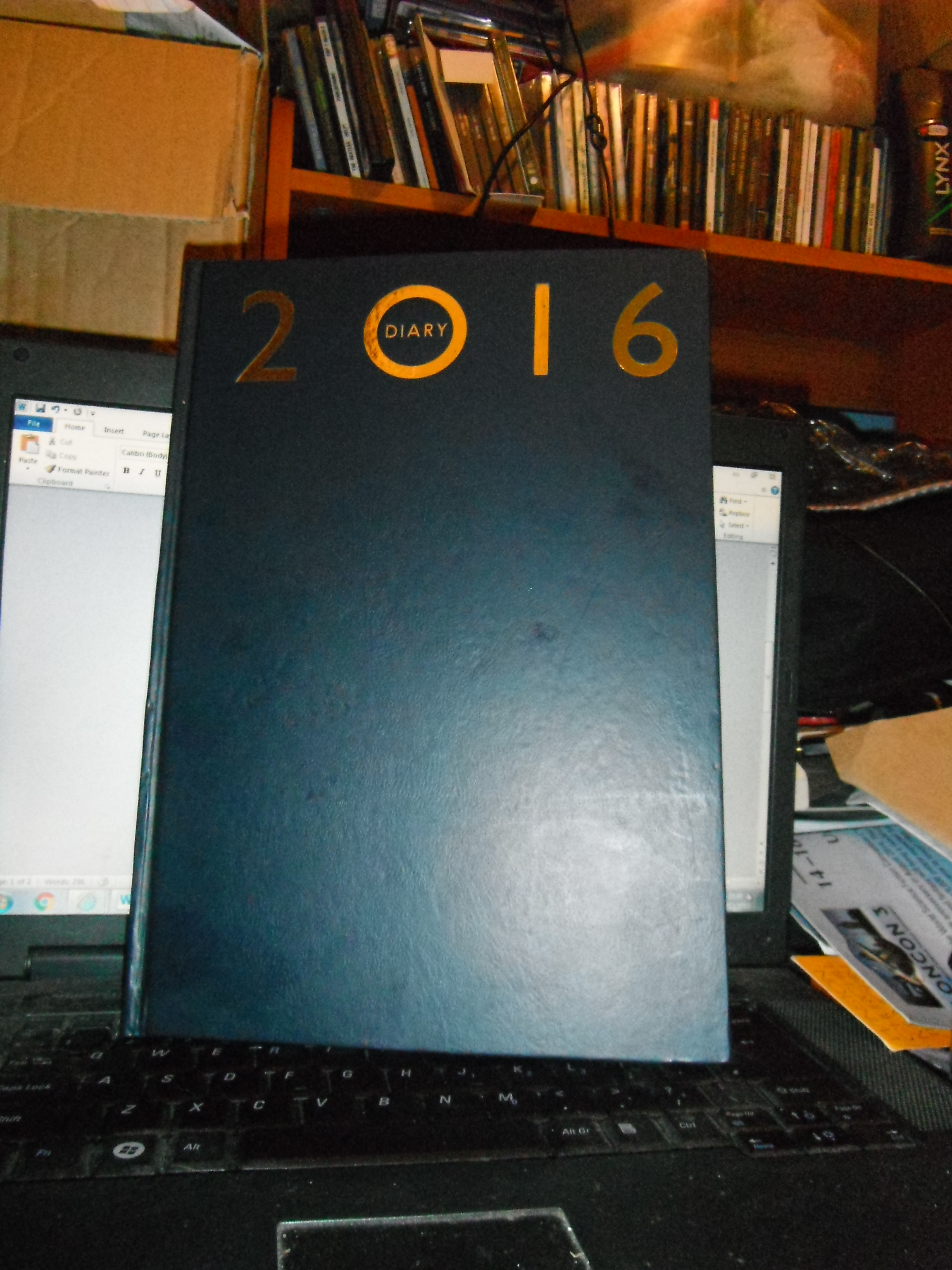 Preston, England
April 19, 2016 6:04pm CST
A more relaxed day today as my mum was in a better mood. She got out for a while to attend a local retired nurses social meet-up she is involved in. I'd rather she didn't go given her heart condition but she would miss it if she skipped it and it keeps her happy. I sorted out some shopping for her in glorious sunshine, and prepared for a jobs fair I'm advised to attend tomorrow by my welfare instructors. As I anticipated earlier this month the promise to stage one of my radio plays has now officially fallen through. The theatre manager finally admitted that there is no way he could organize it in the time before the live recording in nine days. I won't be sending him any work again in future. My patience has its limits. Arthur Chappell
7 responses

• Centralia, Missouri
20 Apr 16
well if nothing else a job fair covers more than one attempt at getting a job yes?

• Preston, England
20 Apr 16
yes, though I have been to this one before and it will mostly be employers I have already seen.
@Jessicalynnt

• Centralia, Missouri
20 Apr 16
@arthurchappell
well I know with them sometimes they make you do pointless stuff, as long as it counts for the time you must be searching that is soemthing!

• Preston, England
21 Apr 16
@Jessicalynnt
pretty much how it went - no positive job leads but lots to show the welfare team that I did stuff


• Midland, Michigan
20 Apr 16
Did the theatre manager know about the recording early enough to be able to pull it off if he'd have gotten on it once he heard? If so, that's unfortunate, Arthur. It sounds like it's being recorded one way or the other, so why couldn't he put it on the stage after the live recording instead, or will that break copyright or something like that? Good luck on the job fair. That sounds a bit similar to what hoops people have to jump through for help here, although for many asking they are of the younger generation and most don't have good reasons not to work in the first place.

• Preston, England
20 Apr 16
@MarshaMusselman
the plan was to record the play on stage in front of a live theatre audience but he made no effort to promote the event or attract other dramatists and it was becoming obvious that he hadn't actually read my material despite claiming he was about to use it. He has been totally unprofessional throughout.

• Midland, Michigan
23 Apr 16
@arthurchappell
Maybe he tends to procrastinate, but if so it's much better to not even suggest different options if there's no guarantee you will follow through.

• Preston, England
24 Apr 16
@MarshaMusselman
exactly, he shouldn't offer to run work unless fully committed - things can go wrong of curse but here the amount of effort was zero

• Bunbury, Australia
20 Apr 16
It would be a shame if your mother had to miss things she enjoys even if there is some risk involved.

• Preston, England
20 Apr 16
@JudyEv
totally agree and I hope if I face a similar health crisis that I'll be the same way but it is distressing to worry about the consequences

• Bunbury, Australia
20 Apr 16
@arthurchappell
I can certainly understand your concern and there is also the fact that others may not share your thinking that Mother needs to be allowed a certain amount of freedom. So if something does happen others may be quick to judge.

• Preston, England
21 Apr 16
@JudyEv
It isn't easy either way - I like that she is active but also fear she is doing too much and short of locking her up there isn't much I could do to stop her nor do I feel I should

• Australia
20 Apr 16
I think that's really nice that your mom is active socialising with other retired colleagues ..


• Preston, England
21 Apr 16
it is good for her to meet with her friends
@epiffanie

• Preston, England
19 Apr 16
she coped ok, but it worries me when she uses so much energy at present given her health crisis

• Denver, Colorado
20 Apr 16
Good to hear that your mum got to get out and do something she enjoys. Too bad about your radio play.

• Luxembourg, Luxembourg
20 Apr 16
Glad your mom is enjoying herself.