Favorite Things Challenge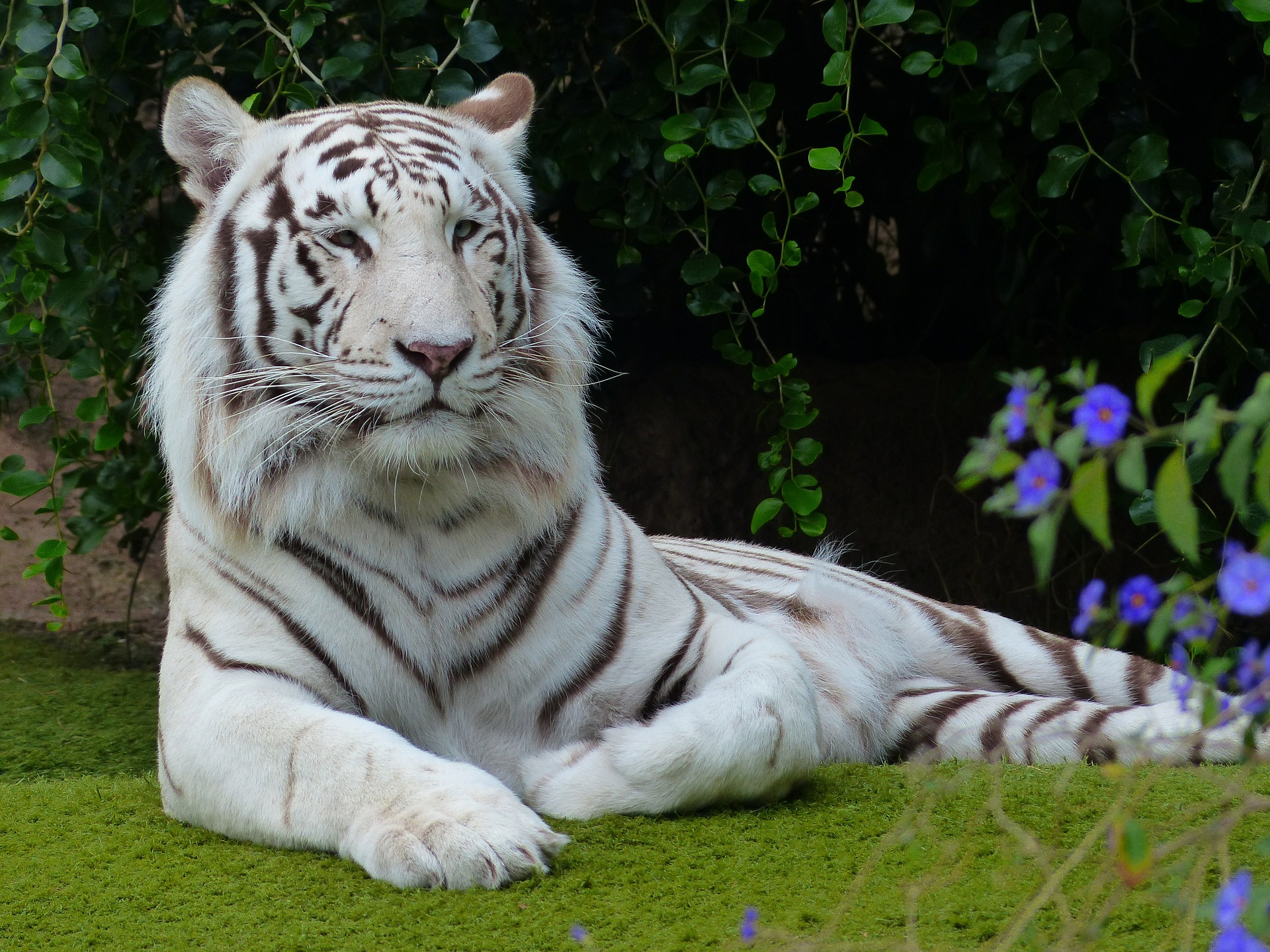 United States
April 20, 2016 9:34am CST
We all have favorite things. Tell me some of yours. Here are a few of mine. Some of them you probably have already heard me say before in other posts, but I will list them here for you again. Favorite flower: Wild violets. Right now they are blooming all over my front yard. My son cut the grass a few days ago, but I asked him not to cut down my violets so he left them and I have been enjoying them. I also have raised African violets indoors. Favorite Wild Animal: Tigers, especially white tigers. I have my bedroom decorated with a jungle theme and I have some beautiful pictures of white tigers on the wall. Favorite Movie: "Gone With The Wind." I know you've heard me say that before. I also like the sequel "Scarlet." Have you ever seen both of these movies? Favorite dessert: Hmmm. Probably my own Pumpkin Pie with a dollop of Cool Whip on top. YUM! Favorite Car: Our '57 Chevy (two-tone green) that we USED to have years ago. Favorite Non-Alcoholic Drink: Fresh lemonade that I make for myself almost every day in the summertime. Favorite Poem: I write a lot of poetry myself, but my favorite poem that someone else wrote it "How Do I Love Thee?" by Elizabeth Barrett Browning. Favorite Leisure Activity: Reading Favorite Jewelry: Ear Rings. I never leave home without them. Tell me what your favorite things are. Picture by Pixabay
1 response

• India
20 Apr 16
@IreneVincent
The picture of the tiger with the blue flowers nearby is beautiful. Thanks for sharing your favorite things..Usually I do not take up the challenges.But I think I too will post a list of my favorites.

• United States
21 Apr 16
I hope you do post a list of your favorites. Those are always interesting to read. I will check for your list.

• India
21 Apr 16
@IreneVincent
I will definitely post my favorite things list today.

• United States
21 Apr 16
@silvermist
I will certainly look forward to reading it later today. I have some errands to run but I will be back on here later today and I will look for it.