Made it though the day...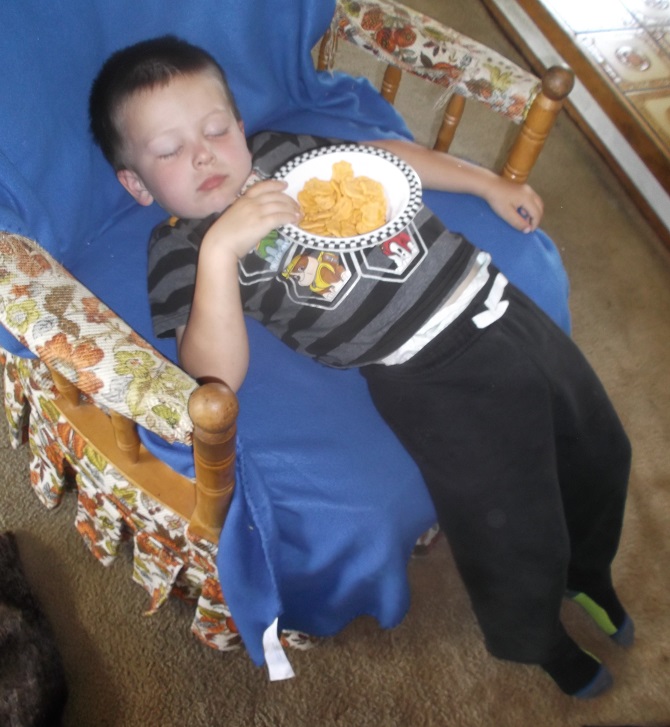 Petaluma, California
April 20, 2016 6:39pm CST
...by the help and grace of God. ;) I wasn't sure that I'd make it through the day so well with the lack of sleep that I had last night. ;) Mom, Frankie and I went to wash the dog, then to the park. After we were done with that, we came home and had lunch, Frankie and I watched some TV and played a game, then he colored some. We went back into the living room to watch TV again, and not long afterward he fell asleep--like that.

My forty-five year old body defnitely could not do that.

It's four thirty four p.m. by my computer clock, and my brother should be here to get my nephew, soon.

3 responses

• United States
20 Apr 16
That photo is priceless! I bet you and Frankie will sleep well tonight!

• Petaluma, California
21 Apr 16

He was one tuckered out little dude! He got up just long enough to move to the couch and fall asleep again.

• Cagayan De Oro, Philippines
21 Apr 16
@xstitcher
He is indeed so sleepy like his poise in sleeping.

• United States
21 Apr 16
I'm glad you had a good day with your nephew and you made it through. My nieces and nephew always wear me out whenever they come stay as well

• Cagayan De Oro, Philippines
21 Apr 16
The baby seems tired and got sleep hehehe. He is so cute and handsome boy.