Why so many celebrities died this year?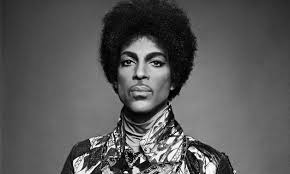 Thiruvananthapuram, India
April 23, 2016 9:06pm CST
In 2016, World lost more than 80 stars. News portals admitted that 2016 was the year theu reported so many deaths of celebrities. David Bowie, Alen Rickman, Victoria Wood and atlast now Prince, are few among them. They say the reasons may be several. One of them is that, many of those now dying belonged to the so-called baby-boom generation, born between 1946 and 1964. Also the technology has been grown and a lot of celebrities have rose around the world. So that also may lead to this. Anyway 2016 wasnt same as the years before. What are your thoughts? Thanks for reading

8 responses

• Vancouver, Washington
24 Apr 16
Yea I agree lots of celebrity's have passed a crying heart broken times

• Vancouver, Washington
27 Apr 16
@aju007
The memories is what will bring it all out.

• Los Angeles, California
24 Apr 16
I think the pace of passings is about the same as usual. It just that there have been more high profile celebrities like Bowie and Prince. Many lesser known actors pass with little fanfare.

• Washington, District Of Columbia
24 Apr 16
The others get a nod or two But their fans whose lives they've touched miss them just the same. Don't need a whole lot of fanfare all the time. It's the lives they've touched.





• Washington, District Of Columbia
24 Apr 16
This year like many others has seen the sudden lost of some of our most cherished and talented performers. David Bowie and Prince, two very creative and dynamic men in one year makes us think twice. They left an indelible mark on us that will always remain. Things just won't be the same without them, their creativity, and their energy.

• Bulgaria
14 Feb
Thank you for your informative post. 2016 was a leap year. So it means to wait any stressful events.