NBA Centers Soft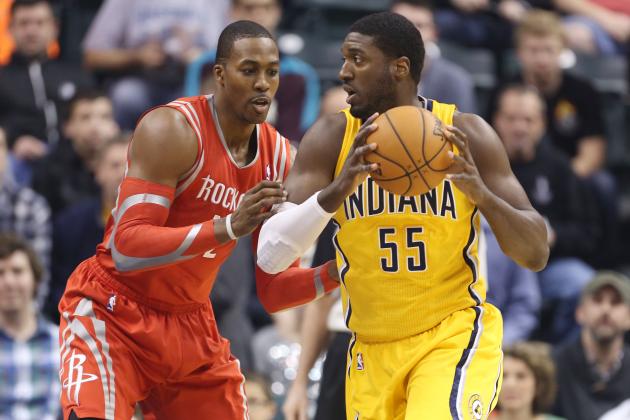 Merced, California
April 24, 2016 1:57am CST
The nba over the years has changed drastically, from being a physical sport to it becoming soft, would you agree? I remember in the 80's and 90's players were more willing to win and had passion for the game. Guys like Michael Jordan, David Robinson, Patrick Ewing, Magic Johnson, the list goes on. These players had passion for the game and the will to win unlike players today seem there only in it for the money. People may argue with me but i have seen it over and over again. Big men back in the day actually moved there feet, played defense, set actual screens that would make you cringe in pain. I also had played basketball (not pro) but i still understand the game quite well. Most big men today can not run a simple pick n roll, they don't know how to defend it, most of them can't even block a shot or grab a rebound. In the 90's era even a second rate center could average a double double, most 2nd rate centers back than would give star big men problems today. Guys like Dwight Howard, Deandre Jordan, Chris Kaman i could go on and on, they lack basic big man skills that you are taught in Jr. High and high school. Dwight Howard is 32 years old and still can not hang on to a ball or even post up. Deandre Jordan lacks offensive skills, with his leaping ability and strength he should easily grab 17 boards with at least 25 points a game. Chris Kaman is just a big body who falls asleep on the court, most 6'8" guys can post him up. There is a lot more problems in the nba today as there was back then just the physicality alone was enough. Most of the time you would get hacked going inside and the play still continues, today you just breath on somebody and it is two shots at the line. The way the nba is today should we just have women play also?
3 responses

• Philippines
24 Apr 16
lol I can't forget how the game was when Rodman was playing. I enjoyed it a lot.

• Merced, California
24 Apr 16
@tonigazon
Denis Rodman had awesome battles with Alonzo Mourning

• Merced, California
24 Apr 16

Just another BlogJob site


• Banks, Oregon
24 Apr 16
Yes, I totally agree, the big men back in the day would school these new kids. Charles Barkley, Shaquille Oneal, Charles Oakley, Patrick Ewing, Hakeem, The Admiral, Moses Malone, Karl Malone, Xavier McDaniel, there is too many to mention. Kevin McHale was another tough one and, Rodman of course.

• Merced, California
24 Apr 16
@TRBRocks420
Don't forget Zo and rick smiths lol Luc longley would mess up dwight lol

• Banks, Oregon
24 Apr 16
@davidalicea100
Yes, Zo was one of the last to retire. I guess really Duncan is an old school tough guy or can be Garnett was too.

• Merced, California
24 Apr 16
@TRBRocks420
I played center i cant believe how most of them are even in the nba even ten year old kids i teach know to move your feet to play defense.


• Los Angeles, California
24 Apr 16
Kobe was the last player who played with that kind of ferocity. So many NBA rules have been changed to make the game "less violent" thus the bad boys of Detroit and the old Celtics would not be allowed to get away with their physical aggression. Teams used to have "enforcers." There were no flagrant fouls back then and you didn't get a foul for glaring at a ref. It's not so much centers have gotten soft but the game itself. But you are correct the skill levels of current center are woeful. The last "real" center was Shaq.

• Merced, California
24 Apr 16
@JohnRoberts
When your like 6'11 270 you should not complain about being fouled hard, half these fouls are soft touch fouls. No reason to always cry about it.