Busy Birthday!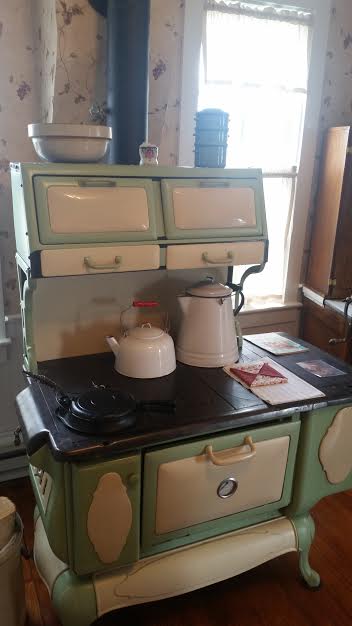 United States
April 24, 2016 5:45pm CST
First of all, my oldest daughter was able to take me to the casino last night. She went in with $80 and I went in with $0. She walked out with $160 and I walked out with $35. I sure wish I could do that all the time. She's always pretty lucky. Today has been stressful, busy, and enjoyable all rolled in to one. After church my son opted out of going to my birthday party. That upset me. We were major late in getting out of town. Finally there, lunch went quickly. We all headed to the local museum there and had a great time. I am sharing one of the pictures that I took. I shared all of them on tsu with my hashtag is you are interested. Once home I was exhausted and went to take a nap. Over an hour later I finally pulled myself out of bed and now attempting to "work" online. I promise that I will eventually get caught up on my email notifications----but tomorrow is also a very busy day, of which I will write about tomorrow. I hope you've had a good Sunday and I will say that I am thankful that I have made it to be a half century old now.
8 responses


• United States
25 Apr 16
I was wondering where the picture was from, that is a great old fashioned stove. I remember my aunt having one like that when I was a child.

• Philippines
24 Apr 16
Your daughter is a lucky person. Maybe she is a good person that's why she is blessed.

• Defiance, Ohio
10 May 16
Happy belated birthday! I am glad you walked out of the casino with more money than you walked in. That is awesome.

• Canada
27 Apr 16
I would love to go into a casino with no money and come out with 35!! I see below how you managed that! I will hae to remember when my birthday rolls around lol!

• United States
27 Apr 16
I love that stove. It would be so pretty in my kitchen. I am glad you got to celebrate your half century.


• Williamsburg, Virginia
25 Apr 16
Happy birthday to you. I'm glad you had a pretty good day. I'm sorry about your son not going to your party. Hopefully you all will get to spend some time together.