Photo study – The Gargoyle Bench – Fletcher Moss Botanical Gardens – Didsbury Manchester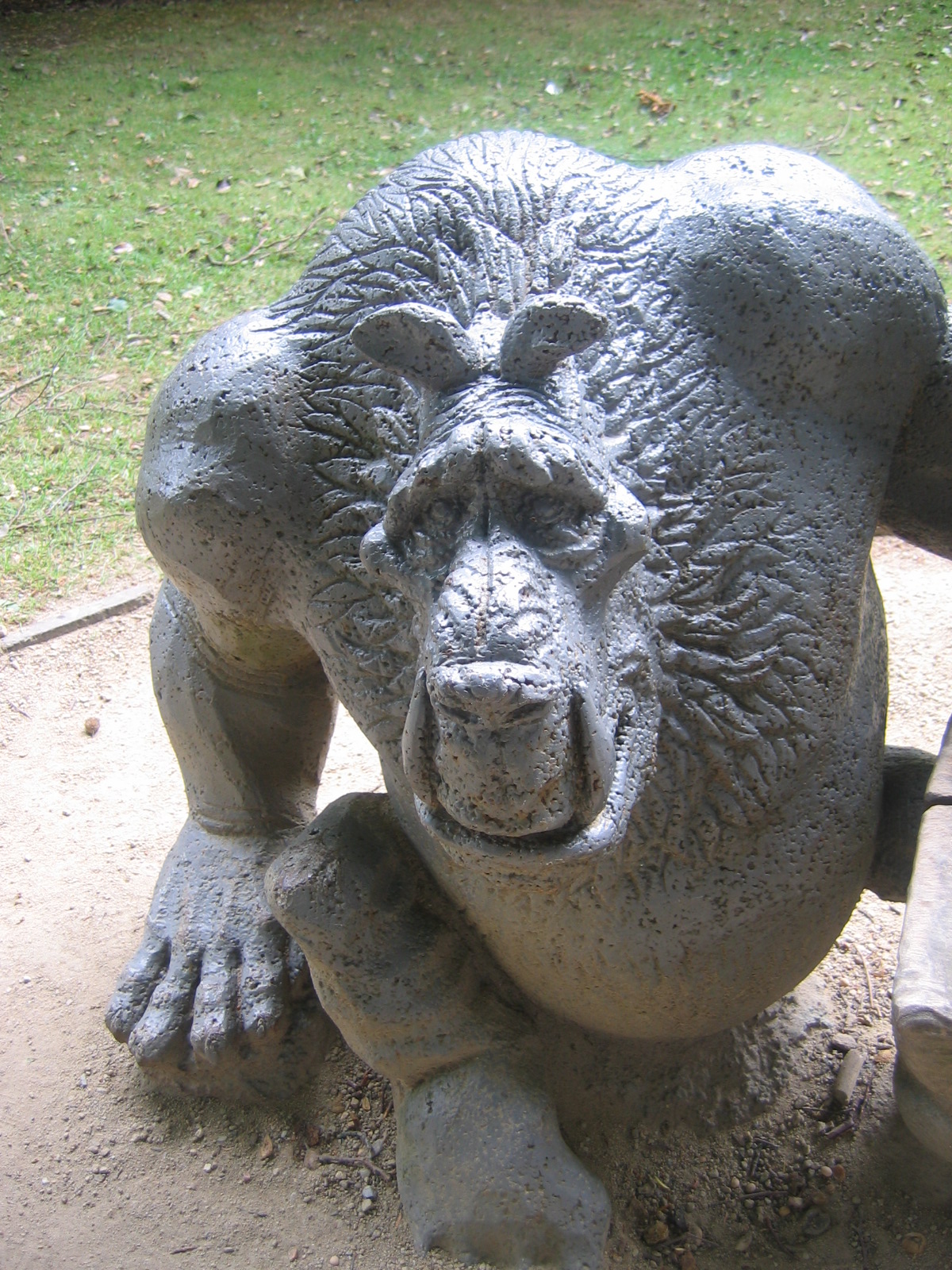 Preston, England
April 27, 2016 10:40am CST
The lovely Botanical Gardens in South Manchester are one of my favourite walking areas and they contain one of the most unusual park benches I have ever seen. One side is made of a giant vampire bat and the other leg is this gargoyle figure. The seat itself is covered in various fantasy book and TV carvings with figures from the works of Philip Pullman, C S Lewis and Bender from the Futurama cartoons among them. The bench was created by the parents of a deceased girl called Rory Potter as a commemoration of her favourite fantasies in life – such a wonderful way to remember someone. It seems not all gargoyles and trolls are unfriendly or heartless. Arthur Chappell
9 responses

• Los Angeles, California
27 Apr 16
I have never been to Manchester but I do, I guess I should put the botanical gardens on the to do list.

• Preston, England
27 Apr 16
@JohnRoberts
amazed how many people who live here have no idea we have such gardens and they are totally free to visit too

• Centralia, Missouri
27 Apr 16
he looks like a jolly fellow one might see in Labyrinth.

• Manchester, England
27 Apr 16
I rarely get to the South of !Manchester, so this is something that I have never known about. It does seem a fascinating idea and would be an interesting sight. To be pedantic, it is unlikely to be a gargoyle because a gargoyle was a water spout.

• Preston, England
27 Apr 16
@Asylum
yes, strictly speaking it isn't quite a gargoyle - the park is just near The Didsbury Pub - well worth visiting - lots to see there

• Manchester, England
27 Apr 16

• Bunbury, Australia
28 Apr 16
I have never liked gargoyles but as they go, this is one of the nicer ones. And a nice monument to a little girl.

• Boise, Idaho
27 Apr 16
No, they're just crumpy. LOL



• United States
27 Apr 16
That gargoyle really does have a humorous face. Not frightening at all. Sort of cute. That bench really is a special way to pay tribute to someone dear to one's heart.

• Colorado Springs, Colorado
27 Apr 16
That is really cool. I can't think of anything like that here in the Colorado Springs area.