Comfort Food...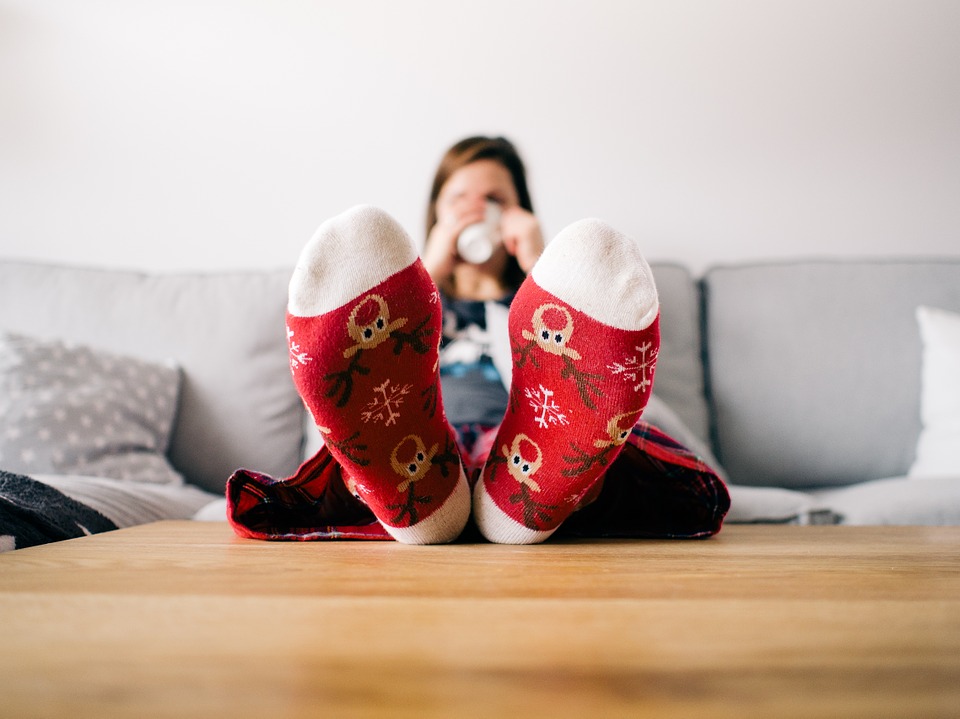 United States
April 29, 2016 2:14pm CST
Since it's been rainy and cold today, I'm going to use the rest of the chicken that I didn't bake last night. I'm going to boil the chicken up and make some dumplings!! Whenever it's cold and rainy or snowing, I like to make chicken and dumplings. It's just comfort food for the soul. Like pizza is when you want to celebrate or you don't feel like cooking!!

What are your favorite comfort foods and when do you eat them/for what reason? ~Peace~ photo courtesy of https://pixabay.com/en/feet-socks-living-room-person-932346/
4 responses

• Jacksonville, Florida
29 Apr 16
Mmm that sounds really good! My comfort food is a pain in the hiney to make and not healthy but it is amazingly good. It is chicken with cream cheese on top, shredded cheese and bacon wrapped around all of it. It's Heavenly.

• Canada
2 May 16
@LovingMyBabies
, I never heard about that dish before. Sounds pretty loaded.

• United States
2 May 16
Oh,
@LovingMyBabies
, that sounds delicious!!

IMO you can never go wrong with cheeses and bacon!!


• Jacksonville, Florida
2 May 16
@marlina
It is very filling but it's so amazing too! And totally not healthy but it tastes good.



• Garden Grove, California
29 Apr 16
When I could do my own cooking grilled cheese sandwich and hot tomato soup was my comfor t and ro ckly road ice cream lol l ol now I live in a retirement center and do not get to cook for myself miss that so much.

• Chile
29 Apr 16
I had amelted cheese and ham sandwich as for lunch. Yummy!

• United States
2 May 16
Oh,
@Hatley
, love grilled cheese sandwich with tomato soup!!!

That's another favorite comfort food!!


• United States
2 May 16
Oh, yes cheesy macaroni is a favorite comfort food too!!