Progress in many ways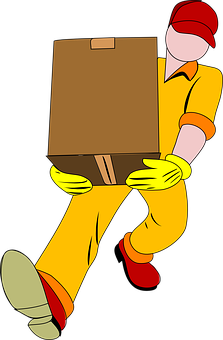 United States
April 30, 2016 9:48pm CST
It's been a very good day. It could have been a not-so-good day, since I forgot to set my alarm this morning. But my inner clock is working pretty well. I woke up 10 minutes after I the alarm would have gone off. I went over to my house and gathered a few more of my things. I still had clothes there, so I packed those. I got a few things out of the kitchen, like parchment paper. I'd forgotten how much I use that, but was reminded every time I reached for it and realized it wasn't here! Next time I need to grab the cinnamon! lol And I grabbed a few more plates and bowls. I've had enough for just me, but my nephew is going to be visiting soon and I'll need a few more for cooking, baking and eating. But I've done very well for a month without all of these things. And it's been rather nice to be able to do the first "move" all at once and bring in these other things gradually. I also grabbed a few of my knitting books. There are a lot more over there, but I'm honestly not sure how many of them I'm actually going to use. I'll need to go through them and take a good look at the patterns. So I'm making progress over there and definitely over here. And that feels very good. It means I'm moving forward. -Claudia- image from Pixabay
9 responses

• United States
1 May 16


i can only imagine how diff'cult such's been'n ya, hon. i'm proud'f ya!

• United States
4 May 16
I'm glad you've been making some progress. We never realize how much we have until we start packing and moving. I'm happy that you feel you're moving forward. That's a great feeling when the times are difficult!

• United States
4 May 16
My life has changed so drastically in the last 2 years. I'm so glad I had no idea where my life was going or I would have completely freaked out. But so far I'm good with a lot of the changes. And I'm so glad I've been able to get my cat adjusted, too. It was almost harder on her!


• United States
1 May 16
Thanks! I think I will. :)

• Banks, Oregon
1 May 16
Glad you had a good day and, enjoy the visit.



• Bunbury, Australia
1 May 16
It's been really useful that the bank hasn't taken over yet. Did they just want you out of the place?