People SAY They're Concerned for the Earth, but...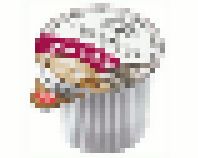 United States
May 3, 2016 7:42am CST
But (and yet) they are unwilling to give up even the little conveniences that, given up, would at least help slow the trashing of the planet. You don't believe me? Ever ordered a cup of coffee with cream "on the side?" What does that cream come in? In tiny plastic cups that, after you've long ago excreted the remnants of the cream, will remain, remain, remain... That's merely one very tiny example.
6 responses


• United States
3 May 16
They figure by the time anything "really major" happens, they'll be gone, anyway.

• Green Bay, Wisconsin
3 May 16

• United States
3 May 16
Thank you. Yes, I think so. What's more is, I can see no upside to using these cups. Other suggestions have an upside and a downside. For instance, using glass jars instead of plastic bags can be not only incovenient, but impractical. And they can break.

• Green Bay, Wisconsin
4 May 16
@KuznVinny
Convenience does have a heavy price to pay sometimes.

• United States
3 May 16
There are many things that we could do that would give support to the environment. We can walk, we can get reusable water bottles and fill them at home to carry with us. Barring that, you can get a gallon jug of spring water for around 90 cents, have one item to recycle and fill a 20 oz. reusable bottle six times. That would be five less water bottles in the landfill. It would be an infinite number if you filled at home from the tap. Have you ever disassembled a coffee pod? The coffee recycles but nothing else. Simplify your cleaning routine. Recycle glass jars as food storage instead of the reusable and tossable Glad and Ziplock plastic boxes. Healthier for you too.

• United States
3 May 16
Yes. And some of these suggestions take effort. Really, the suggestion I gave takes NO effort. Or very little effort. But people rarely are willing to give up even the most minimal conveniences.


• United States
3 May 16
Fortunately God will save the earth (Revelation 11:18), but we should be doing our part to demonstrate our appreciation for the home He gave us.


• Philippines
3 May 16
I believe you!

I'm guilty as charged your honour.