How to beat the heat of summer?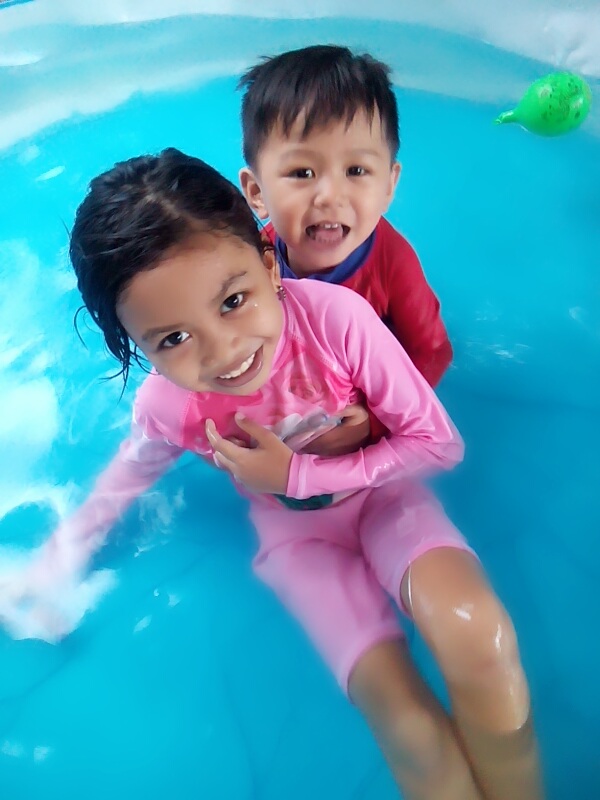 Philippines
May 3, 2016 7:54pm CST
Its freaken hot out here.. it reach for about 37°C of hot air blown..the grass turns yellow and the muddy areas the soil turns to dried land of cracked plane. If you we're to stay indoor and had a full blast of air condition then you have to take the risk of paying the electrical bill which sure mean a lot of money.. Since I had to keep my kids from heat store and dehydration I had put on a kiddie pool by our yard and had them spent most of the days there. That will keep them aways from tv and computer and I also won't have to turn on the air con and electric fan..that will surely make me save electrical bill..it's just sad the we couldn't sleep in the water during the night.lol How do you beat this summer heat?
5 responses

•
4 May 16
Thanks for the discussion. If the place is dry then coolers can work in the place. Use the coolers instead of the ACs. ACs create huge electric bill.

•
4 May 16
@jndlponti
Thanks JanedellThe coolers are electrical things where there is straw fitted to the back side and water has to be poured and then when the switch is pushed there is a fan which moves.



• Philippines
4 May 16
That is right..knowing that in our place the electric bill is a bit higher that of Luzon area.

• Philippines
4 May 16
@MGjhaud
oh OK..I hope there will be a goverent action for that.


• Philippines
4 May 16
Yes, that is a nice way of avoiding so much electrical bill . My nieces would be at the lawn in their inflatable pool then after a about two hours they finish it and would take a bath and change . In the late afternoon again they are at that again . So much summer fun indeed for those kids,

• Philippines
4 May 16
Indeed..break from school and all fun for them.

• Wausau, Wisconsin
4 May 16
Just deal with it here. Lol.

• Canada
16 May 16
Here we have two to three hot months and it gets unbearable especially as I get older. I will try the idea of going around with a frozen water bottle to drink and cool off.

• Philippines
17 May 16
Wow..that is a good idea too..I keep my kids water bottle then in the freezer so when they go out I'll just grab it and go.so they always have refreshing drink.

• Canada
17 May 16
@jndlponti
I'm waiting for the heat to start and see if it useful.

• Philippines
17 May 16
@1hopefulman
is there actually heat season in Canada? About how many degrees of air temperature was it giving off during very hot days?