a pie switch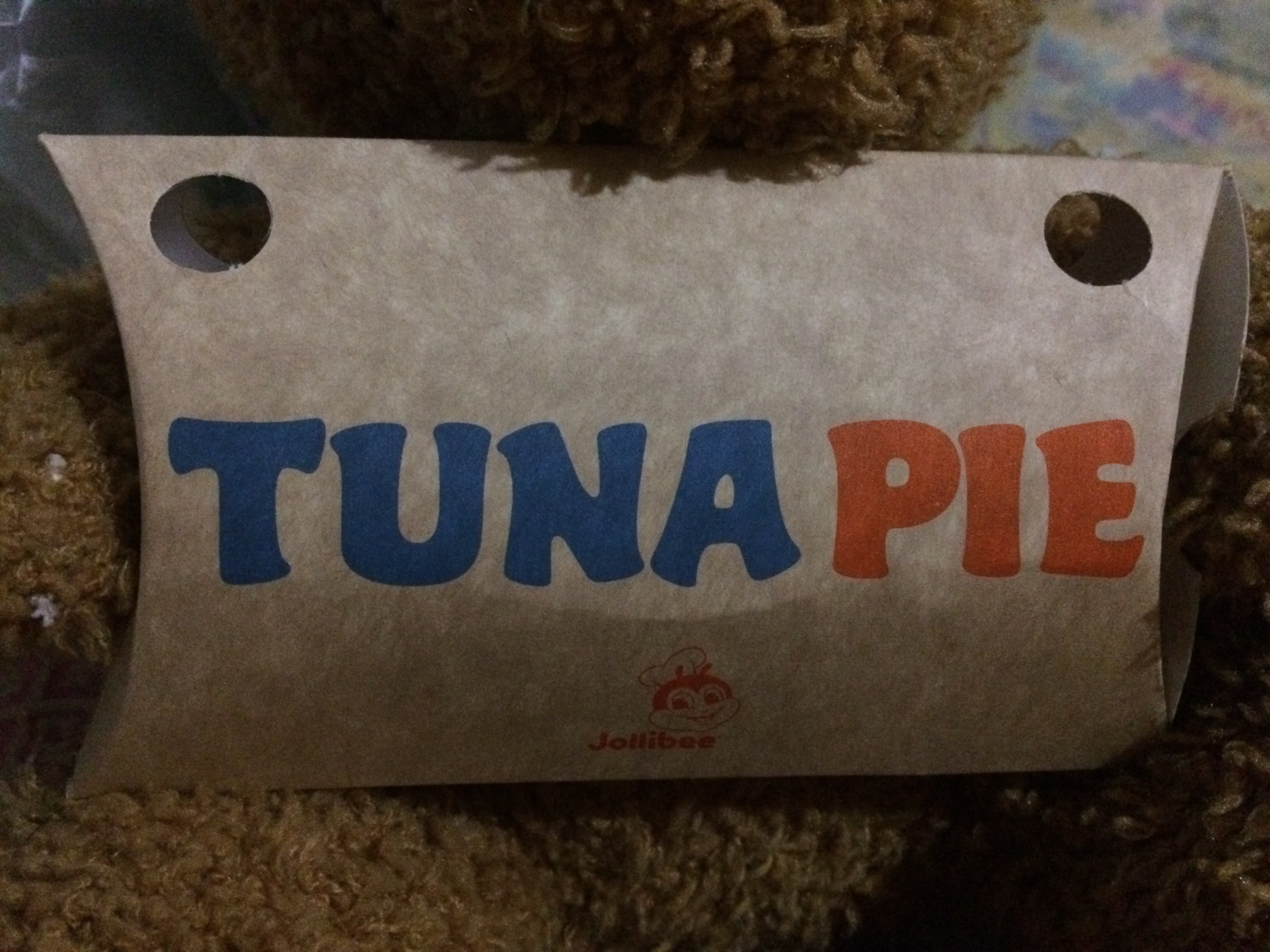 Philippines
May 4, 2016 5:04am CST
@AmbiePam posted about lemon cupcakes earlier today and it reminded me of tuna and/or mango pie that i love from a local foodchain. i'm not a fan of pies but Jollibee's are yum specially if they're still hot. So today my brother bought me one (without me asking

) but i was surprised when i saw the pie cause it was too small compared to what i used to have. The box you see above is the packaging and the size of the pie used to be about 3/4 of that but now it's only like 1/4.

And one thing surprised me the most is that, it says tuna pie on the package but when i took a bite, it was a mango pie.

9 responses

• Philippines
5 May 16
It's so frustrating when what you are expecting to eat isn't what it is inside .



• Philippines
6 May 16
@MGjhaud
I guess when it's me , i would get angry not laugh .




• Philippines
4 May 16
Jollibee's peach mango pie has always been a favourite of mine too. I'm just sad that they phased out the bigger regular size and just sell the bite size ones.

• Philippines
4 May 16
@MGjhaud
It was in 1990 when they first introduced peach mango pie and it was double the size of what we have now.


• Philippines
6 May 16
Awwww hahaha! I haven't tasted their tuna pie yet. But I like their peach mango pie. I also like the apple pie of McDo...

•
4 May 16
Probably they ran out of the mango pie package


• United States
4 May 16
I never heard of a Mango pie or a Tuna pie.

• United States
6 May 16
Do they actually have a tuna pie though?

I will have mango pie over tuna pie