Amazon is really Good Wooow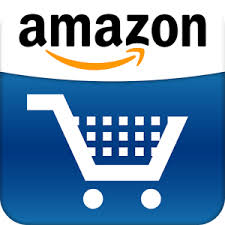 Bangalore, India
May 4, 2016 11:47am CST
Why Amazon, Am not promoting Amazon here the real fact which had happened to my friend today Just sharing with you People. Actually he had ordered Redmi Note 3 couple of day before & actually it should be delivered yesterday but he dint received any Parcel from Amazon in fact received an Email stating that Product Delivered to Costumer. As everybody knows we don't see much emails except if it is of our office one. He was Thinking why the delivery had not happened yet & when saw the status was Shocked seeing Product was delivered. Neither Delivery Boy called him regarding Delivery nor he got the parcel physically.When he searched for the mails he found Amazon mail stating it was delivered on 3rd May. Then Immediately he raised a complaint to Amazon Customer care. As Customer care persons were so Fast Based on IEMI number of the phone they traced the person to whom it was delivered within a day & they called my Friend and said Yes sir it was not delivered we are sorry for the thing which had happened to you & very soon u ll get new Phone with 300 INR gift coupon Pls bear with us. I Still wondering why delivery boy delivered it to Wrong Person & the person who received it how did he accepted it if he has not booked the order itself. Really what kind of people are their in the World disgusting !!! But Heartily i Appreciate Amazon Team for the immediate effort. I would say Pls don't accept the Products which doesn't belong to you. I think the person who received the parcel was very much happy getting free phone but was not knowing the Present technology how we can trace. Accepting the wrong parcel even he would have been charged penalty as well as the delivery boy would have lost his Job. Shame on both. Has anybody of u have come across such kind of situation.
1 response


• Bangalore, India
5 May 16
Its not amazon mistake its Delivery Boy Mistake

• Bangalore, India
6 May 16
@maggi0325
but i am sure he will be get back his or get the product. He shold complaint regarding this.

• Bangalore, India
6 May 16
@divssri
He has complained based on that only the person was traced & my friend got a New phone even yesterday