Good night MyLotters!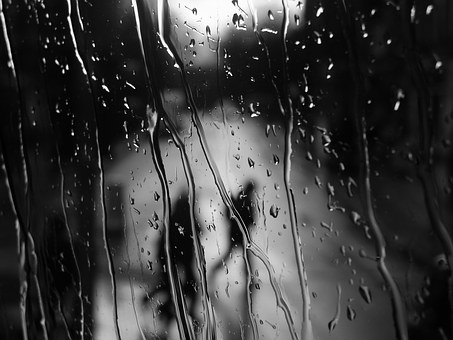 India
May 5, 2016 9:00am CST
Hello everyone! Hope you are having a nice time here today.

I had a slow morning and lots of notifications to cover up. Nothing else exciting happened.

BUT last night was awesome.

It hailed here almost the whole night. And it was loud.

I got pelted some too.

On my head!

It wasn't fun getting hit by the tiny ice balls.

Serves me right to go up and running into the rain.

At 2:30 in the morning too!

But I couldn't resist the rain. I LOVE rains!

Good thing was that even after getting my head hit, I didn't suffer from any memory loss. I still remembered my name and my address.

I checked!

Now I am just enjoying how cool it made the weather though.

And wishing like hell that it rains again!

It's almost time for dinner here.

I need to go prepare it first. So, be back later!

Hope you all had a great day! Okay! Enough with my talking. Here read the second story in the series.......
The Beauty of the Soul
(Photo by Pixabay)
The Beauty Of The Soul...... I was walking into the store today to buy a bar of soap. I had no idea why I had forgotten it on my regular shopping trip...
7 responses

• Bhubaneswar, India
5 May 16
last night there was a post from someone dear wherein she said, it is almost 11:00 pm and she is retiring to bed. Some time later there was a like from her on a post from Vanny. And I had been thinking what kept her awake... Now, I know the reason.

Hope you did not try frying those hail before feasting on them


• India
5 May 16
@thesids
I had gone to bed dutifully.

But the noise of thundering and pelting of those little ice balls had me wide awake. Actually, we all were woken up by the noise. It was heavy rain and hail.

• Bhubaneswar, India
5 May 16
@Daljinder
So you were scared

We are still around 45 degs C here.... Sometimes, I want to get in that refrigerator for a while


• India
5 May 16
@thesids
Not scared but excited. I love rains. I was up and running to open the doors and see the rain falling. The cool air it brings was a welcome relief from the blazing heat we had been having lately.

You may need to shrink to fit in the refrigerator. LOL


• Jacksonville, Florida
5 May 16
The weather is very cool here today too and I am LOVING it!

• India
5 May 16
@LovingMyBabies
Florida is a sunshine state, isn't it? Over here it is much relief from the hot weather we have been having lately. I hope it stays cool for couple of more days.

• Jacksonville, Florida
5 May 16
@Daljinder
Yes it is and I don't like the heat at all. But today it is sunny but there is a cool breeze blowing which feels amazing! =)

• Surrey, British Columbia
6 May 16


• India
6 May 16
@vandana
Yeah I woke up feeling cold and switched off the fans. It's a welcome relief from the hot weather.


• India
6 May 16

• Green Bay, Wisconsin
5 May 16
I'm glad you got the rain you needed, though the hail was a bit much.

• Green Bay, Wisconsin
5 May 16

• Perth, Australia
26 Jun 16
We haven't had hail in so many years! I'd love to hear it. Running at 2:30 in the morning? lol You're just as insane as me.

• India
28 Jun 16
@VivaLaDani13
Hear it? How about feeling it?

Yeah I couldn't resist especially being summers here, it was the first rain. I wanted to feel the cool air it brings.

I am only lacking the needful Certificate, else I would have been labelled certifiably insane!