What memories are lurking in your food?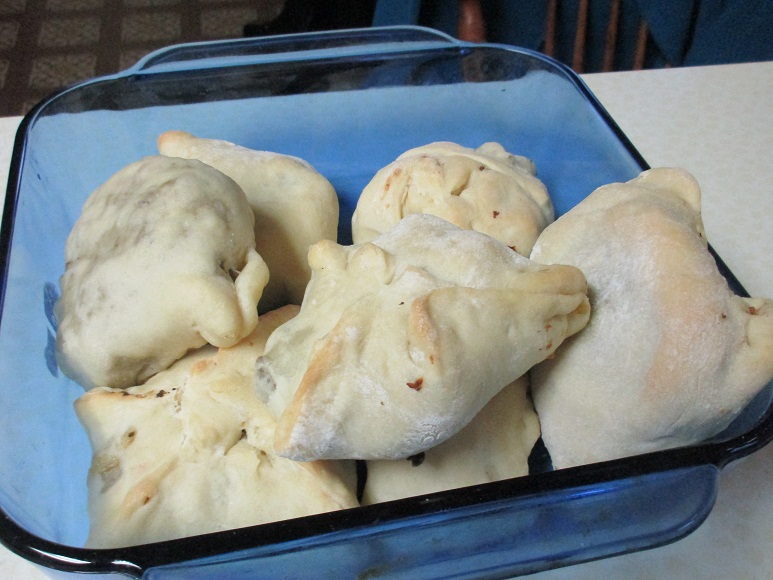 United States
May 6, 2016 12:29pm CST
One of my earliest memories is standing in my great grandmother's kitchen, punching down bread dough. My great grandma, who is now 98, is 100% German. And she loved to cook. Every Christmas she would send her kids and grandkids homemade cinnamon rolls and we would have them as a special breakfast. They were THE best I have cinnamon rolls I have ever had. When my mom would visit great grandma and come back with a paper grocery bag in hand, all us kids knew we were in for a special treat: Grebble. We would descend on the paper bag like locusts, pulling out the twisted treats and scarfing them down with homemade jam. And then there was Bierock. I hated onions growing up. I still do, to a degree. But Bierock? Bierock got a free pass as far as onions were concerned! Cabbage, onion, and hamburger wrapped in bread? Best. Meal. Ever. A couple days ago I was feeling nostalgic. I decided to dig deep into my German roots and bring Bierock back to life. I chopped onions and cabbage and browned hamburger. As I punched down the bread dough, I remembered my great grandmother. She doesn't cook much anymore now that she's dealing with dementia. She's been in America so long, she's forgotten how to read German and can only speak a little of it (ich liebe dich, grandma!). I don't have a lot of my German heritage left. The German language wasn't passed down through the generations and I look more Irish than anything else...but I will always have Bierock, Grebble, and Kartofel 'n Klasse. The food will always remind me of my grandmother. It will lead me back to my German ancestry. And that's something I won't neglect to pass on! *picture is of the Bierock I made. Or, what was left of it after the new generation of "locusts" descended on the feast...*
1 response


• Canada
6 May 16
@Genipher
now THERE's an interesting question! However, I'm thinking, nice as it would be, (and very Star Trek, I might add) I wonder if it wouldn't be a very very good [b][/b]AND bad idea? Good to feed the world, super for folks in drought stricken areas " Hey everyone, log onto Genipher's site, grubs ready', However, I would be the size of a house.