I love you mom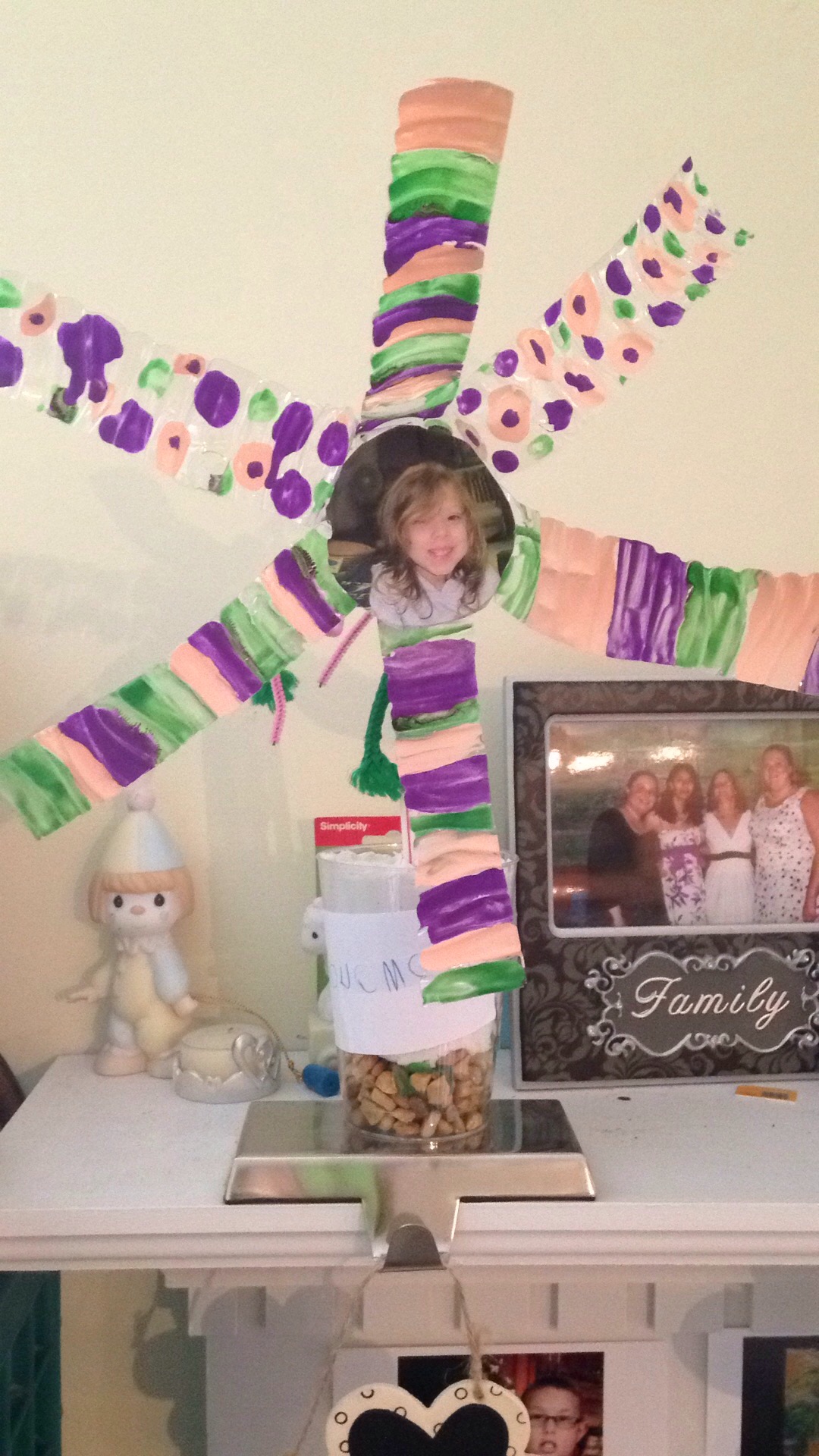 United States
May 6, 2016 10:24pm CST
Yesterday my daughter came home from school and in the door from the bus stop with her dad behind her. She handed me a project she had made at school. She made me a cup flower painted it and planted in a cup with rocks and magnetic sand. She has a piece of white tape on it ans she wrote in her hand writing "I Love you Mom". Apprently she had copied it from what one of the big girls (high school girls showed her how). I could tell she was very proud of herself and gave me a big hug and said "Happy Mother's Day Mom" oh my sweet girl. I gave her a big hug back and put her flower on the fireplace to be shown.
5 responses

• Merced, California
7 May 16
Im glad your daughter shows love for you. These days kids dont show that.

• United States
8 May 16
She loves to tell me she loves me. I would be heart broken if they didn't show me that they loved me.

• Merced, California
8 May 16
@ShyBear88
my mom told me she loves it when i say i love you mom

• United States
9 May 16
@davidalicea100
your mom would be right. It's makes us feel your love knowing that you love us when you say it. It always makes me want to cry when my little ones say it to me. I can't wait for littlest one to be able to say it.


• Merced, California
11 May 16
Mothers day should be everyday i think.

• Philippines
8 May 16
happy mother's day to you. a child's gift is worth to be proud of.

• United States
8 May 16
Thank you! Yes it is indeed worth being proud of.


• United States
8 May 16
It was very sweet! She was very exciting about it.

• El Segundo, California
7 May 16
happy mother's day to you. i salute all mothers like you. hope you the special day :)