Who Can Tell Me The Assessment Criteria Of Making Money From Mylot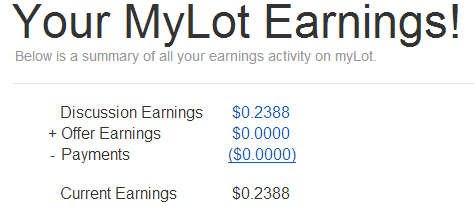 Jinan, China
4 responses

• Olney, Illinois
7 May
What don't you understand? #1 - you post (a post is a discussion, a response, or a comment) #2 - people interact with what you post #3 - you earn

• Olney, Illinois
8 May
@LeonGao
You do not get paid for anything YOU do. You get paid for OTHER PEOPLE interacting with you.


• United States
7 May
Just have fun and you'll have money in no time. Hope this helps!

• India
7 May
Just interact. Forget the earning.

Your bank will move without you realizing it.