Who is your spirit princess?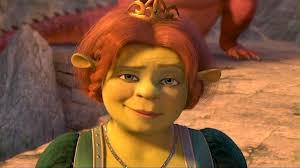 United States
May 7, 2016 9:18pm CST
Which Disney Princess (or Prince) do you relate to? For me, I was going to say Fiona. You know, Shrek's wife? But then I realized she's NOT a Disney princess. It figures. Disney doesn't make fat princesses. Disney doesn't make ugly princesses. Disney doesn't make princesses that can't sing. Or dance. So how can I relate to them? Sure, I COULD say I'm a bit like Belle since I love to read. I COULD say I'm like Ariel or Merida, because I have red hair. I COULD say I'm like Sleeping Beauty because, um, I like to sleep. I COULD say I'm like Pocahontas because I love being in the woods. But they're all too...perfect. Now Fiona? She's MY kind of Princess. Her singing makes birds explode. So does mine! She's fat. Me too! And at night she turns into a beast. I'm batting a thousand so far! Where are all the REAL Disney princesses? And princes, for that matter? REAL people aren't all thin, attractive, movie stars. I want to see some more fat princesses. Princesses that are missing an arm or a leg or have a big 'ol wart on their face. Show us that beauty really DOES come from the inside. Now that I've got that rant out of my system... Do you relate to any particular Disney princess? Or non-Disney cartoon princess? Do you think Disney princesses are characters girls should look up to and admire? Oh, and guys? Which prince would you relate to? Unless, um, you relate to a princess.
5 responses

• Philippines
8 May 16

True. But I used to think I was Cinderella and my two sisters were my evil step-sisters!

• Philippines
8 May 16
@Genipher
as long as the work doesn't require a mop and a broom.



• United States
8 May 16
I was more like Repunzel the princess (minus the beauty and the long hair) when I was little. Except for school, I was locked in our shabby apartment because my parents prevented me from going out. I lived a very sheltered life and had very little experience of going out and having fun like Repunzel.

• United States
8 May 16
@Genipher
Now that I am in 30s and living alone, yes, it's a lot better. Only issue is now I don't even want to go outside because I can barely keep standing after I come home from work.

• United States
8 May 16
Disney Princesses are wimps. Fiona, on the other hand, kicks butt. I'd take her over them any day.

• Peoria, Arizona
8 May 16
Disney wants to make princesses that are different but the PARENTS of the children who are going to be seeing these movies don't want "unusual" princesses. Which I think is stupid. That is what is great about Tim Burton making Disney movies because um Hello Nightmare before christmas you have Sally, she is creepy but amazing but everyone goes crazy about it because it is different. Disney is trying to make Lesbian characters and gay characters, Fat, anti-social, and all others that are just totally normal people but parents are kind of ruining it. Thank goodness Dreamworks and Nickelodeon are finally just saying, "screw it" and doing what they want instead of having to cater. Disney is getting there. I'm sure in the next decade they will finally make natural imperfect princes and princesses.