I saw a very interesting Plant; do you know what the name is?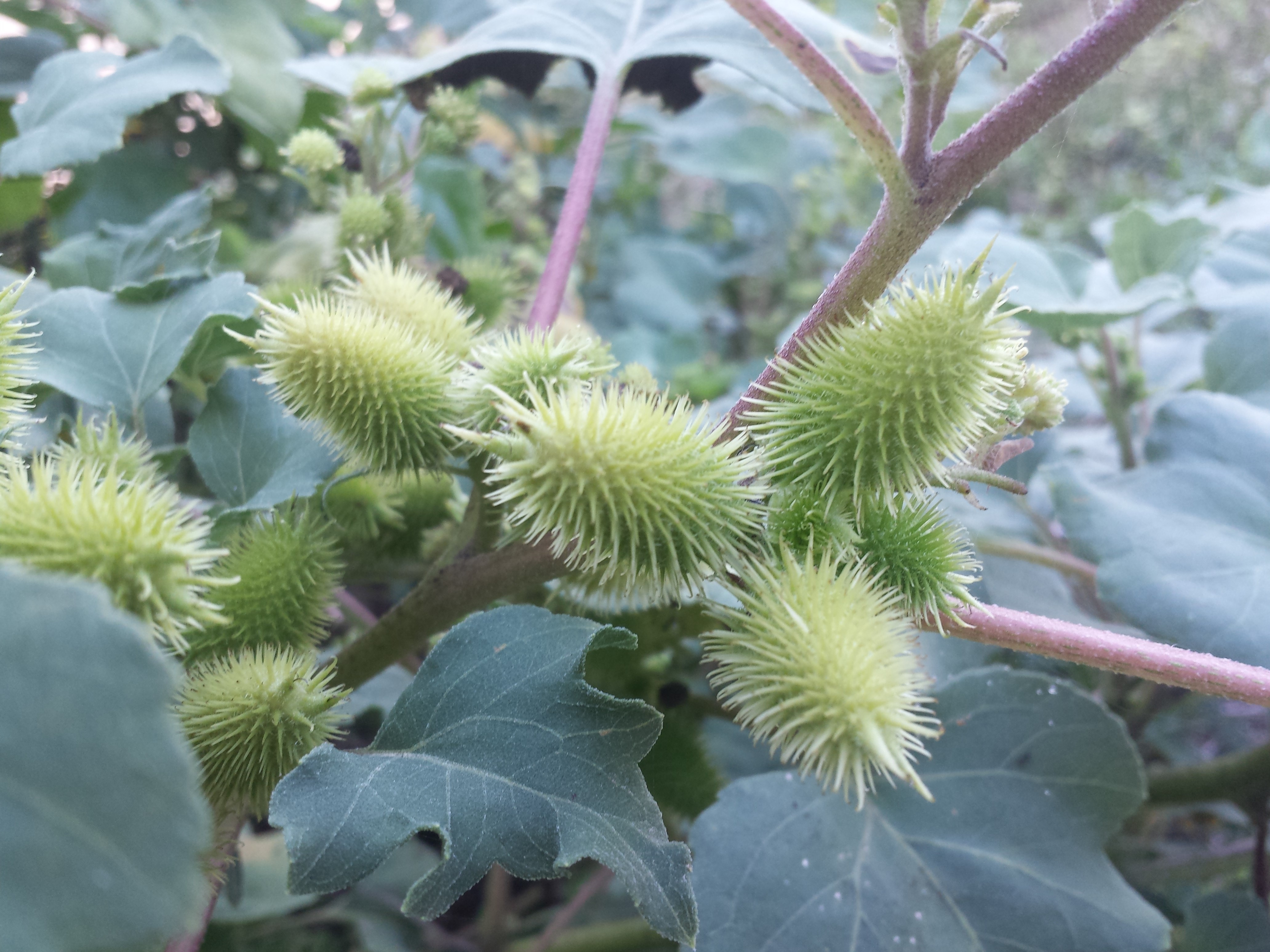 Jamaica
5 responses

• Cambridge, England
9 May 16
I believe that it is Datura stramonium otherwise known as 'Jimson weed' or 'Thornapple'. It is highly poisonous and, in England, it is illegal to allow it to grow (except in special circumstances, such as in a botanical garden).

From Wikipedia, the free encyclopedia Jump to: navigation, search This article is about the hallucinogenic "loco weed". For the plant toxic to livestock, see Locoweed. Jimson weed Toloache Scientific classification Kingdom: Plantae (unranked): Angiosperms

• Cambridge, England
9 May 16
@Wowtalk
If it is datura, they do grow pretty big in one season. Do take care and wear protective clothing when cutting it down and burn the plant, if you can, otherwise the seeds will ripen and set and you'll have a veritable forest next year!


• France
9 May 16
It is from the Datura family of plants. All plants in this family are very toxic, and they can kill if they are eaten.

From Wikipedia, the free encyclopedia Jump to: navigation, search For other uses, see Datura (disambiguation). For other plants with the name "Angel's trumpet", see Angel's trumpet. Datura Datura metel Scientific classification Kingdom: Plantae (unranked):


• Holiday, Florida
12 May 16
I have no idea. hope you get an answer