Adrenaline in CHINA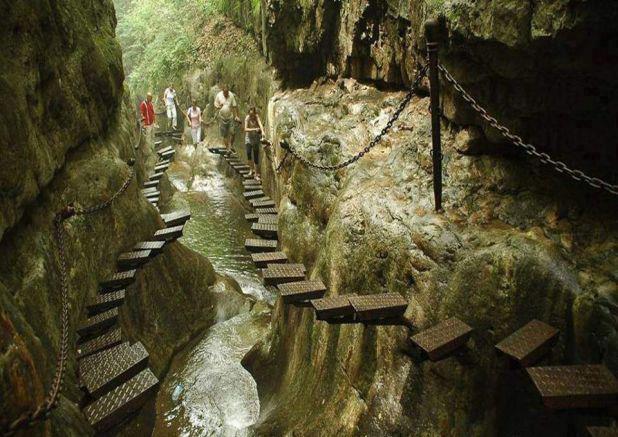 6 responses



•
10 May 16
ya, i have just knew too that there is the place in China.. emm,, i think ya,, there is a guide.. that looks like a tourist attraction.. ;p so, if you go there,, do you wanna try ??


• Philippines
10 May 16
No, i haven't . But i won't ever try that kind of place. I have fear of heights much more of an extreme walking like that on a cliff . Yaiks .



•
11 May 16
@SIMPLYD
hihii.. same with you.. i won't..




• United States
10 May 16
No, I haven't been there, but it looks cool.

• India
11 May 16
Looks like a man made landscape. So beautifully dangerous. I see that strong chain for support and still I would not dare try it. Have you?