How Smart are Smart Phones?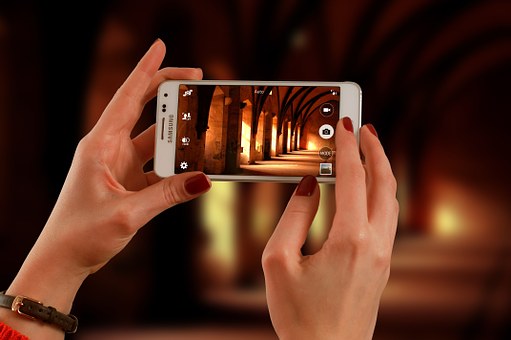 United States
May 11, 2016 2:56pm CST
I have a real love/hate relationship with my phone maker these days. Motorola has been wonderful to me in the past but not so much these days. They drove me crazy about the imei number of the phone. I gave them what I had and then they told me they would not fix the phone without proof of purchase. The problem is that Motorola sent the phone to me for free after my previous phone died on me! Shouldn't they have that information? Of course they should! But they claim they do not. They sent me an email confirming that information they needed from me. So, I contacted the company I pay for service every month. They provided me with a lot of informaiton and told me that Motorola will fix the phone regardless of warranty. So, I sent a copy of their email over to Motorola who then said they have all the information and will be happy to replace my phone. Now I'm in the process of sending the phone back to them and if they can fix it, they will. If not, I get a new phone. I actually had to yell at the guy on the phone today (sadly) because his accent was so thick I could not understand him, and he was talking SO fast that I had no clue what he was talking about. I finally got him to speak very slowly so I could understand. And he also sent me an email (they should all have to send us emails verifying what they say). Shouldn't a smart phone be able to fix itself? How smart are they, after all? Mine is stuck in a loop right now and I'm sure they can easily fix it and send it back. Right now, I don't care if I get a fixed phone or a new one, but it's just better than having to go out and buy a new one. But I'm really beginning to hate the hassle. Smart phones are nice, but are they really worth all the aggravation? Right now I really wonder. -Claudia- image from pixabay
7 responses

• Los Angeles, California
11 May 16
They are pretty darn smart as they are taking control of people's lives.

• United States
12 May 16
and money. I think I'm finally fed up. It's just not fun anymore.

• United States
11 May 16
It is so frustrating that a fix or a replaced is just a big ordeal! Yes, if the phone is smart, it should fix its own little self. If the phone cannot fix itself, then we must call it a "cognitive challenged phone."

• United States
12 May 16
well this just might be my last smart phone. I really enjoy them when they work well, but all this aggravation is better suited to someone else. My next phone will most likely be a cell phone for emergency calls only.

• United States
11 May 16
I know that they are smarter than me.


• United States
12 May 16
No they aren't! They are just more expensive than you are. :)

• United States
11 May 16
I don't know about these phones...sometimes they seem too smart for their own good, and sometimes pretty dumb...kind of like the people who own them, I am referring to myself of course lol.

• United States
12 May 16
I'll include myself in that bunch, too. Pretty dumb. I think I'm finished with smart phones. I can use the money for something else. :)

• United States
11 May 16
The spell check can be annoying, but otherwise very smart.

• Roseburg, Oregon
11 May 16
I was happy with a regular cell phone. I do not think it is worth all of the hassle of a smart phone.