Vikingdom

Rochester, New York
May 11, 2016 10:22pm CST
I have become hooked on a movie called Vikingdom with Dominic Purcell. Dom is Eirick a Viking who goes on a quest to retrieve Odins horn and to stop Thor, who as it turns out his is father, from opening the doors to Valhalla to take over the world and to destroy the god that people were worshipping instead of him. It is a great movie, though if you look at the reviews on Amazon there are more bad reviews than good ones. I see this as a good movie.. it must be if I have seen it at least 3 times today. lol Some of the actors in this movie are Dominic Purcell who was also in Prison Break, Craig Fairbrass who was in The Eastenders tv series, and Conan Stevens who was in The Hobbit movies as Bolg.

Trailer for Vikingdom. Based on Viking mythology, the movie tells the story of Eirick (Purcell) as he battles to retrieve the mystical artifact, Odin's Horn.
5 responses


• Rochester, New York
13 May 16
I'll watch a low rated movie if one of my favourite actors are in it. I've found a few good ones out there.


• Rochester, New York
12 May 16
This is actually the first movie I've seen him in, after seeing this the first time I checked out his others.

• Los Angeles, California
12 May 16
I think I saw this one on the SyFy Channel.

• Rochester, New York
12 May 16

• United States
12 May 16
There is a viking game I have been playing ocassionally on he kindle. It is fun. I watched an episode about vikings on expedition Unknown.

• Rochester, New York
12 May 16
I've been into Vikings as of late so I'm watching a lot of shows and movies with them. lol

• United States
12 May 16
3 times in one day? Wow. I've never heard of that one.

• Rochester, New York
13 May 16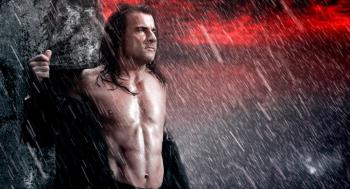 Well Dominic Purcell is very easy on the eyes... lol and tv sucked so yeah I watched it once and then had it in the background as I cleaned my room so I guess it was watched/listened to three times. lol