Car tune-up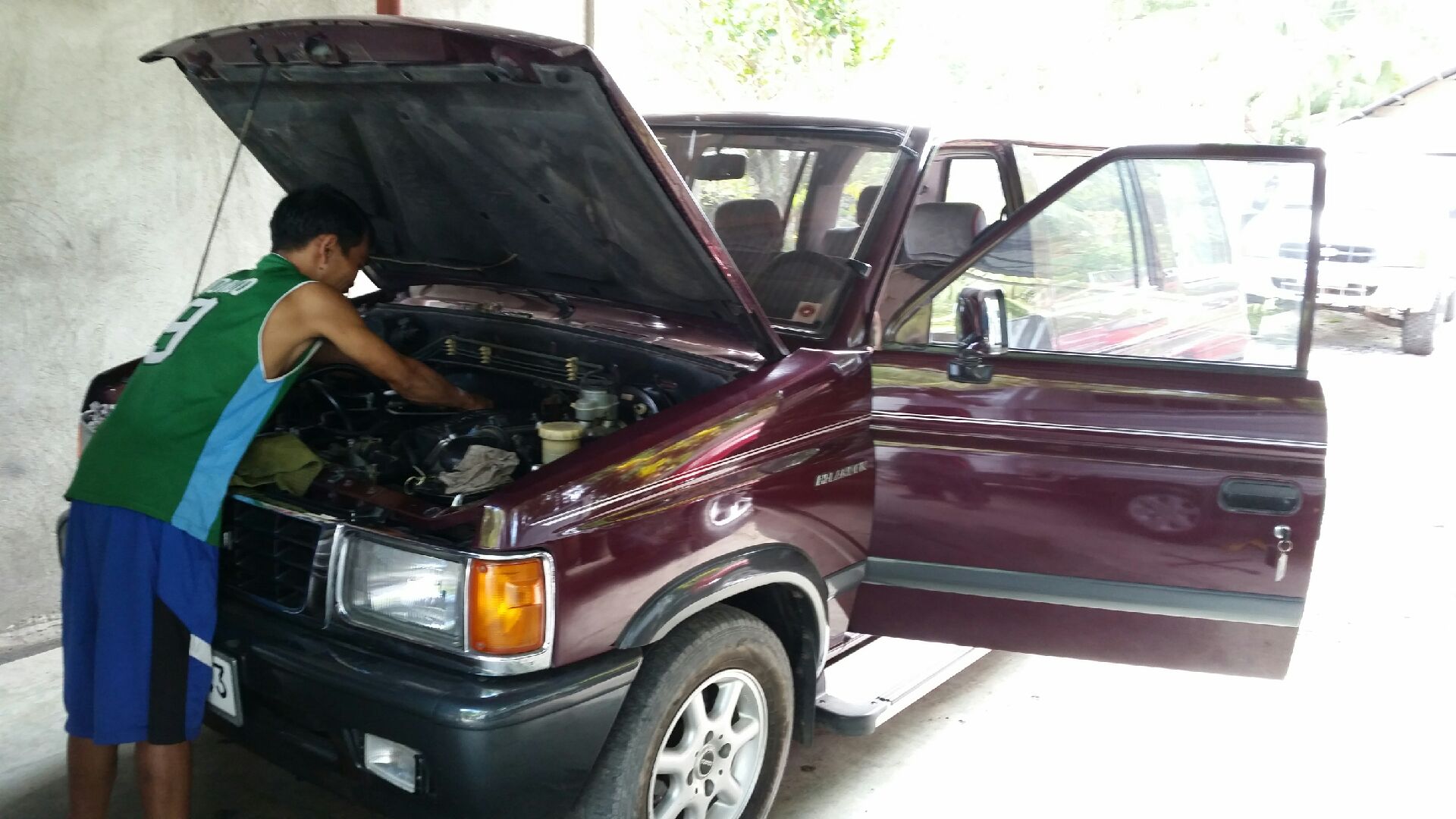 Philippines
May 12, 2016 1:51am CST
I was silent from Mylot for the most part of the morning because I had our car tuned-up. Its kilometer reading today was 138,348 kilometers, the total distance it traveled for 18 years and 2 months. I had the car's oil and oil filter changed yesterday and wanted to have the tune-up afterwards but my mechanic had many customers then so I set up an appointment for today. The car's radiator coolant is supposed to be replaced today but the mechanic said it's still good enough to be changed later at 140,000 kilometers. I bought a new air filter element as the current one has already been in use for over 18,000 kilometers and the Car User's Guide says it should be replaced every 20,000 kilometers. I also had the oil sender replaced because there was a slight leak. Now the car is fit again to run another 5,000 kilometers till the next tune-up. Do you have regular tune-ups for your car too?
5 responses

• Philippines
12 May 16
Yes we do. 18 years. Wow that long.

• Philippines
12 May 16
And I think this car will last till I die LOL! I don't have the money to buy a new one anyway. BTW, I won 2nd place for the Isuzu Owners' Photo Challenge held nationwide a few years back :)

• Philippines
12 May 16

• Philippines
12 May 16
@toniganzon
5 thousand pesos in check hahaha! Small, but it's still money, isn't it?


• Philippines
12 May 16
when my big brother comes home every year, he lets his car be tuned up.

• Philippines
12 May 16
Tune-up only once a year?

• Philippines
12 May 16
@sunrisefan
i don't drive long travels, just from home to the hospital (1 kilometer away) and home to the city every Sunday for mass

• Philippines
12 May 16
@ridingbet
So, in a year's time, how many kilometers do you travel? Do you keep an eye on the kilometer reading? Since we bought our car in 1998 I kept a record of tune-ups, when parts are replaced, kilometer reading when I fill up distance traveled, amount paid and average number of kilometers ran per liter. BTW, I won 2nd place for an Isuzu Car Owners' Photo Challenge held a few years ago :)



• Philippines
12 May 16
No. The Osaka key is kept for collection :) That's the Ikaduha key.


• Philippines
12 May 16
Yes, keeping your car, bike or whatever, in good shape makes it last long just like doing exercise to keep fit for man :)