Laundry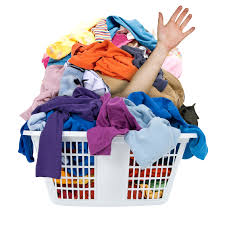 Quincy, Illinois
6 responses


• Quincy, Illinois
12 May 16
its never ending. three kids and a husband that works in dirt all day. it really bites

• South Africa
12 May 16
@AmethystD
it sounds like the story of my life - and winter makes it worse as we head into it - layers and layers of clothing.

• Quincy, Illinois
12 May 16
@Inlemay
we finally got nice weather coming our way. less clothing however now its time for stinky socks and feet ugh.

• United States
12 May 16
Hope the laundry chore goes by quickly for you. It is my least favorite chore!

• Quincy, Illinois
12 May 16
I dont mind the washing and drying but for some reason i just cant stand putting it all away. i would rather do the dishes. by the way the second chore i cant stand however it has become tolerable since my husband bought and installed a dishwasher. that was my Christmas present

• United States
13 May 16
@AmethystD
I am the same way. It is putting the laundry away that is the most disliked task for me. I do not mind putting the dishes in the dishwasher, but when done, I dread putting them away.

• Philippines
13 May 16
Doing laundry is my least priority of household chores. I really don't like doing it but I got no choice. I have to do it every Saturday or have to continue during Sunday because I can't finish all of it in one day. It's a one week pile of dirty clothes. We are six in the family. Me and my 5 children plus the linens so imagine how high is the pile of it. It's a never ending job.

•
12 May 16
How's it going with the Laundry?At least you know what the hell you are doing!

• Quincy, Illinois
12 May 16
I got the last load in the dryer now but my dryer told me it didnt want to work anymore today. everything i have clean is now folded and put away. ted-us job but if i dont do it no one will. and yeah i do know what im doing i just dont like it


•
12 May 16
Hope you'll get done with your laundry in few hours so that you could come back