Himalayan Mountain Lake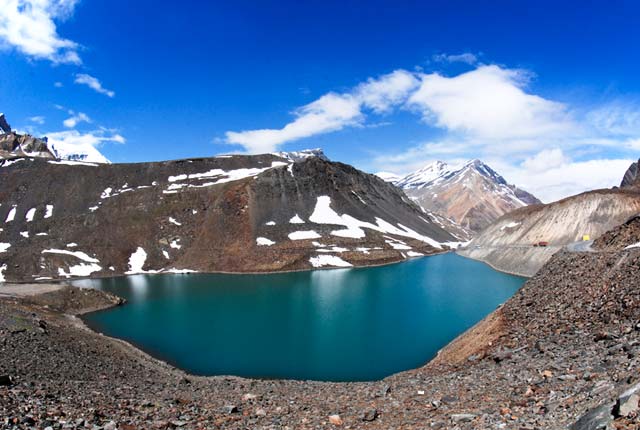 May 13, 2016 2:23am CST
My work and the routine does not permit me to visit the himalayan mountains as of yet. There are some of the best lakes and the mountain rides to go in these places. Some of the lakes are so old that they seem to have preserved the skeleton of 400 or 800 year old villages who got under snow storm. Few lakes worth visiting are - 1. Suraj Taal Lake 2. Brahma Taal Lake 3. Skeleton Lake I wish to visit them once in my life. I just can't have enough resources to get that big vacation in life so far.
9 responses

• El Segundo, California
14 May 16
in the philippines, there is a lake called taal lake. what is the meaning of taal in your language?

• El Segundo, California
17 May 16
@skysnap
OMG! so that means the name 'taal lake' is redundant! literal meaning of it would be 'lake lake'



• Philippines
14 May 16
i also wish to visit those places, but before foreign land, i want to be a tourist here in my own country

• Philippines
15 May 16
@skysnap
yes, we must not be a tourist to our own country.

•
15 May 16
@ridingbet
yeah but i have this dream of visiting every possible mountain regions :D





• Philippines
13 May 16
@skysnap
and which month of the year is that?

• Philippines
13 May 16
watch out for avalanche, if there was one.

• Philippines
13 May 16
how far is the himalayas from you? how do you get there - bus, train, plane? if you finally have the funds, how long do you plan to stay there?

•
14 May 16
From my home the distance is around 2000 Km to this lake. And i have to switch 2 trains and then bus and finally walking to this point. I'd stay no more 2 days in once place. Himalayas are too vast and too long to cover in entire lifetime. So i plan to cover the popular places in himalayas.


• Cagayan De Oro, Philippines
21 May 16
I already had visited Taal Lake in Batangas,I was 19 that time hehe. I wish to visit Lake Buhi in Bukidnon soon.