Impressing your partner after a small quarrell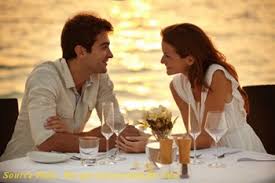 May 13, 2016 1:42pm CST
Suppose you and your spouse had a small quarrell, how would you say sorry to your partner? We all find unique ways to say sorry right so what would be your way of saying sorry. Give fantastic ideas so that we can implement them the next time.

ha ha...
7 responses

• United States
13 May 16
My mother apologizes after a fight with my father even though he started it, and that calms them both down.

• United States
13 May 16
@sandylucky16
Unfortunately, yes. It's a matter of pride - who apologizes first.

•
14 May 16
In my case, I am the one who has to apologize no matter whose fault was. It only make things calm down and make us think ...to find a solution rather than continue to blame each other.

•
14 May 16
That's sad to listen gurpreet but dint loose hope and try to wind up after all he loves you. That finally matters a lot.

•
14 May 16
@sandylucky16
yes...thanks. in my 10yrs of marriage for the first time he said that he can't imagine his life without me...that's what made me cool down a bit

•
14 May 16
@gurpreetaulakh
I pray that your troubles vanish overnight and you both live happily.


• Costa Rica
13 May 16
I send flowers to her job, and, if things went too far, a send her a serenade.

Even though, most of times, it's been not my fault.

yet, I know it's me, who has to tend the bridges over.

•
13 May 16
It's OK. After all a woman deserves that. Lovely way anyway. That makes sure that you love her so much. So sweet...

•
14 May 16
Earlier he used to buy me tops and dresses to say sorry ...not now

•
14 May 16
Still I am not talking to him much...but he is trying to make me happy...last night he even showed my fav movie and sat next to me...otherwise when I see movie at home he is always sitting away.

•
14 May 16
And two days back we have had a very very big fight ...I was going to leave the house with kids at 3am...I was so upset that i even broke the keyboard coz he wasnt listening to me.... than he saw that now I am not going to calm down so he started consoling me. And I stayed.