Nature post of the day - Bluetits in nest box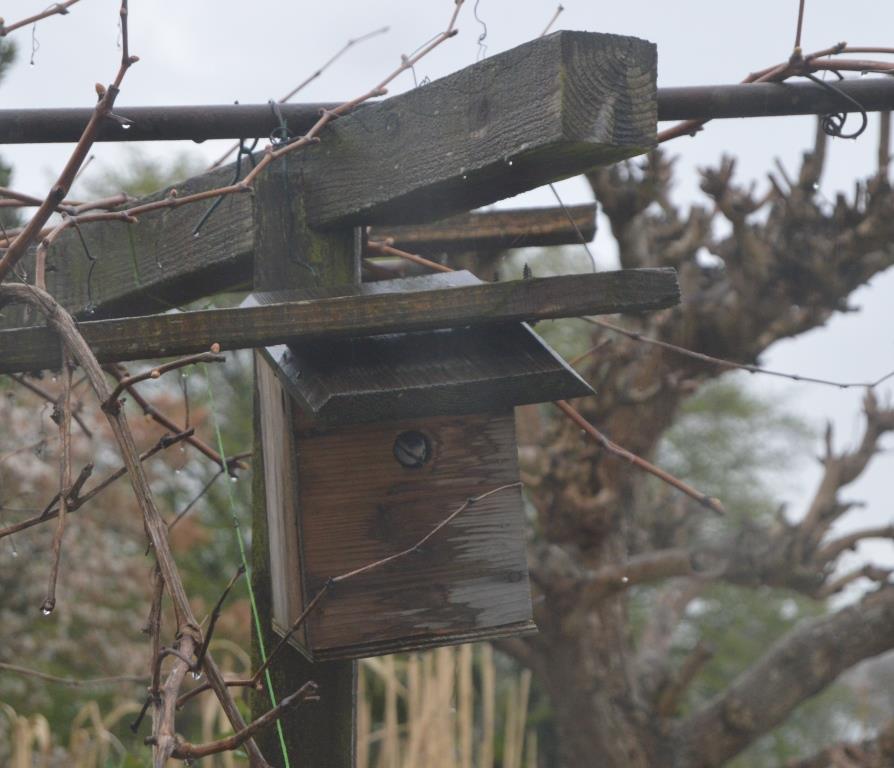 United Kingdom
May 14, 2016 3:24am CST
I have put four or five nest boxes in various positions around the garden over the last few years, and for some reason the birds seem to prefer the newest ones. Last year I put one up on the supports that we have for the grapevine just outside the back of the house. There were no takers that time – perhaps I hadn't put it up early enough to allow thorough inspection in time, but I thought I had probably put it too close to the house. But now to my surprise, this year a pair of bluetits have taken the tenancy. I first noticed them because after brushing Pup I put the hair in a dispenser outside and then watched to see who would take it, and sure enough a little bluetit collected a beak-full (looking exactly as though it had a bushy white moustache!) then flew with it to the nest-box and popped inside. Even though they are right outside the conservatory, and when I take my coffee out to the table in the garden they are practically above my head, it is surprisingly difficult to spot them, they are so secretive. Here you can just see the face peeping out to check the coast is clear before flying away. All rights reserved. © Text and image copyright Fleur 2016.
4 responses



• United States
14 May 16
Must be lovely to just sit and bird watch.

• Bunbury, Australia
14 May 16
I'm sure the little birds are appreciative of the dog fur. What a lovely soft nest lining it would be.